Wedding Dresses at Dubai Mall
Getting married soon?
Looking for a Wedding Dress?
Let's help you find it.
Get Offers Today
Are you looking for a wedding dress in Dubai? Although we have a full section in Dubai's Directory for everything Dubai weddings and on Wedding Dresses in Dubai here, we have made it even easier on you by compiling several lists of wedding dress boutiques in Dubai grouped by geographical location, including wedding dresses at Dubai Mall. 
You can also check the best wedding packages in Dubai right here!
If you are looking for the best wedding dress designers in Dubai you can check them out here!
Dubai Mall is an epicenter of luxury shops and stores for the finest shopping in Dubai, it includes over 1,200 shops. Located throughout Dubai Mall you will find 8 guest service desks where the Mall's team will be delighted to assist you with any of your queries. Getting to Dubai Mall using The Dubai Metro is easy, the nearest metro station is Burj Khalifa/The Dubai Mall station, which is within a walkable distance from The Dubai Mall by using the Metro Link Bridge. Alternatively, feeder buses service the mall directly with frequent passenger drop-offs daily.
You will find lists for Wedding Dresses on Wasl Road, in Dubai Design District, as well as, in Jumeirah Lake Towers, in addition to a list of The Top 9 Bridal Shops in Dubai. 
In the Dubai Mall, the range of wedding dresses that you will find is rather limited. There are, however, a few boutiques where you will be able to find a wedding gown at, here they are: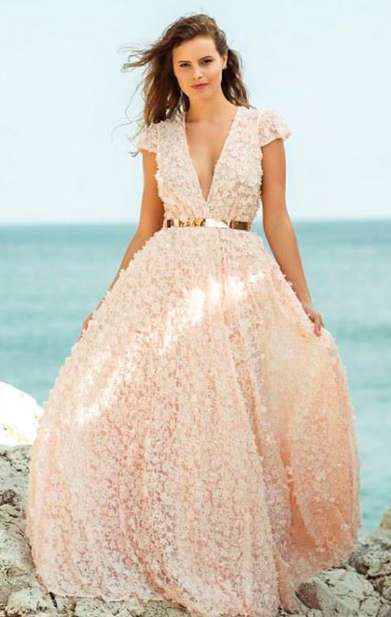 Cocoon Trend is primarily an evening wear boutique in Dubai Mall, but occasionally they carry wedding dresses from different designers and manufacturers. 
With its exquisite construction and special stitches but also the other apparel lines become unique garments in terms of style and sophistication.
Carmenta Boutique takes the bridal scene to new heights while it unveils its collaboration with five Lebanese designers; Georges Hobeika, Jean-Louis Sabaji, Basil Soda, Reem Kachmar, and Aden fashion. The boutique showcases the latest bridal and evening collection of each designer and offers custom-made gowns for brides-to-be.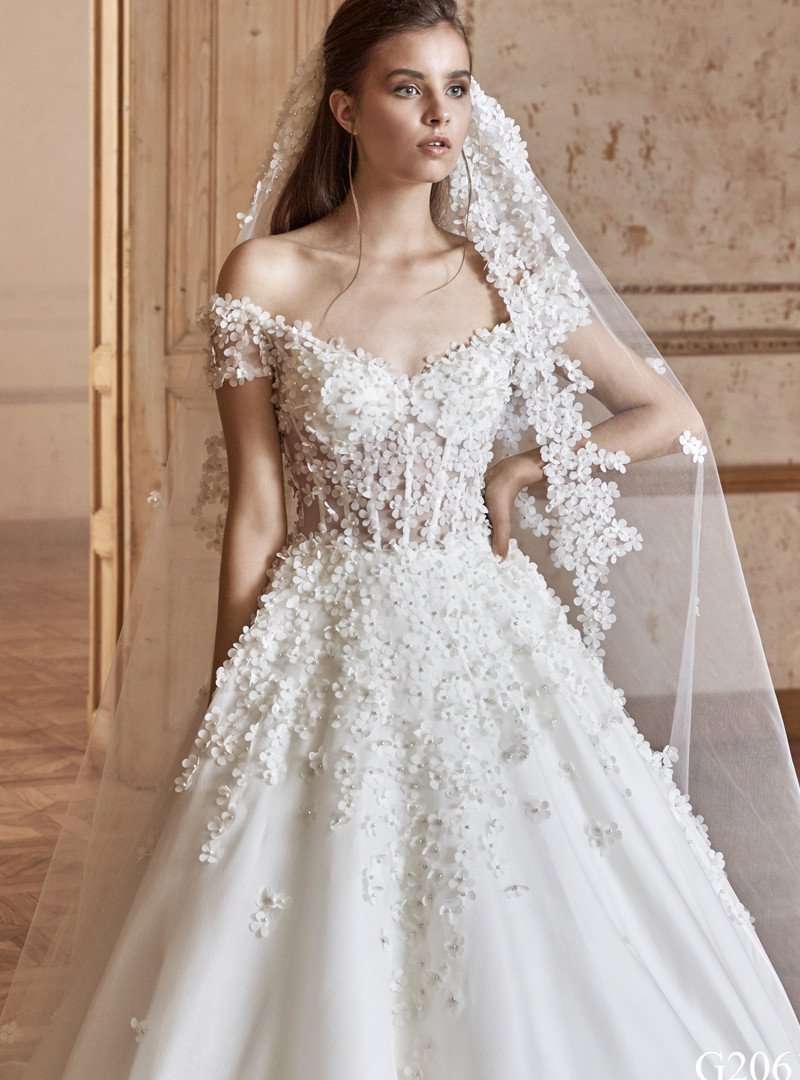 Galeries Lafayette is an upmarket French department store chain that has its flagship store on Boulevard Haussmann in Paris. It now operates in a number of other locations in France and other countries including the UAE. In Dubai, Galeries Lafayette has a large Department Store in Dubai Mall (the largest department store in Dubai) which carries many brands from around the world.  
Galeries Lafayette has a limited line of wedding dresses from some designers around the world including the Turkish fashion designer Tarik Ediz. You will also be able to create your wedding registry from Galeries Lafayette with numerous products for your home, fashion or beauty treatments.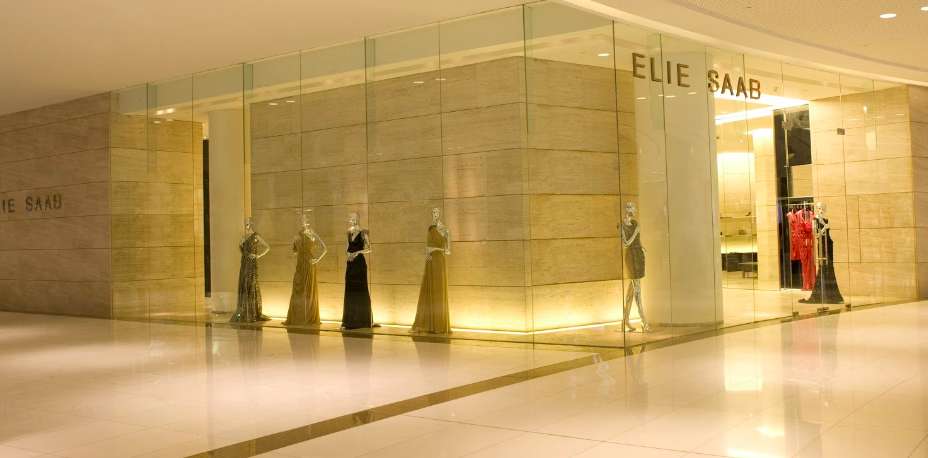 While Elie Saab's boutique at Dubai Mall is primarily for evening wear, you will be able to discuss your wedding dress needs at the boutique with their professionally trained staff.