Where to Buy Wedding Favors From in Jordan
Getting married soon?
Looking for Wedding Favors?
Let's help you find the right supplier.
Get Offers Today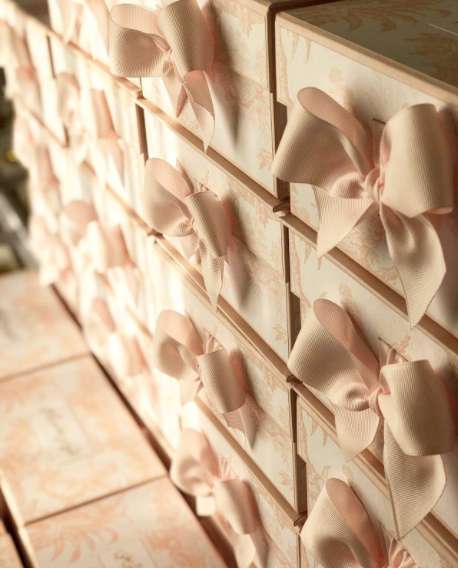 Once you are done with all your wedding planning tasks and details, from choosing your wedding venue to hiring your wedding planner and choosing your wedding theme or wedding colors, it is time to pay attention to the little details.
One of those details is your wedding favors, wedding favors are a great way to show your wedding guests that you appreciate their support and thank them for coming to your wedding and to give them something to remember the wedding day.
The most important thing when it comes to choosing your wedding giveaways is to make sure they are something your guests will enjoy and appreciate, and they should also be within your wedding budget. Click here for some beautiful wedding favor ideas!
Now if you are wondering where to buy your wedding favors from in Amman, we are here to help you out!
If you are getting married in Amman, Jordan you will find many places that have the most beautiful and unique wedding favors, from chocolates and sugar-coated almonds to candles and frames, the options are endless.
Many of these places also offer customized wedding favors and will create something special just for your wedding.
Take a look at the best places for wedding favors in Jordan.
One of the oldest chocolate shops in Amman, Al Fursan offers a wide variety of delicious and high-quality chocolates, as well as home decor items, they can also customize your wedding chocolates and wedding favors as you wish.
Whether you are planning a bridal shower, looking for a memorable bride gift, searching for the perfect wedding favors and wedding cake topper, or needing something to liven up the bachelorette party, they are sure to have what you are looking for with our extensive line of wedding accessories and bridal shower supplies.
A customized chocolate boutique that adds a touch of sweetness to all your occasions. They offer beautiful customized chocolate stands and trays as well as unique wedding favors according to your budget and style.
The heart of their philosophy is the enrichment of modern lifestyles. At Dimlaj they believe that providing their customers with items serving their hospitality and gifting needs that are crafted and designed with elegance, art, a striving for perfection and beauty are the basis to their work values and continuous success. From personalized engraved cups to candle holders Dimlaj offers luxurious options for your wedding favors.
Giveaways, chocolate accessories and stands, wedding decorations, artificial flowers, birthday decorations, balloons, home decorations, and many more!
Gina's Shop is your one-stop for party supplies and everything in between.
Locally designed with quality craftsmanship, their products celebrate tea with a designer twist. Isteakan lines present beauty, simplicity, and diversity.  Isteakan Tea-Living philosophy reflects function, simplicity, art, and innovation. Their gift concepts are truly original and elegant, fresh, Avant-guard,  artistic and creative, promote wellbeing, and are truly heartwarming and memorable.
Lavari offers different services for your events such as chocolate decoration, baby shower decorations, events, and party planning, giveaways, as well as home accessories.
Qura Chocolate factory/ La Roche was established in Jordan as a family-owned business in 1993 by Mr. Yacoub Qura.
Taking advantage of the forty years of experience in the chocolate manufacturing, Qura Chocolate factory has decided to start its excellent journey through adopting the La Roche brand as its commercial trademark. 
Innovation. Trendsetting modernity seamlessly balanced with heritage. A true passion for premium chocolate. Savoir-faire. Remarkable experiences. The sharing of exquisite moments. A celebration of quality and handmade craftsmanship. Patchi is all this and much more. Other than the available line of chocolate gifting, Patchi is globally known for its customized chocolate lines, which they produce to cater to global brands and businesses.
The Sisters Project offers everything you need for your events from event design and planning to uniquely customized invitations and giveaways.
They believe that every occasion is special, they know that sharing these occasions make them unforgettable and extra special, and want to be there to help you crown your special occasions, one event at a time.
Victorian is committed to providing a royal selection of high-quality Belgian chocolate, favors, and gifts as well as unique customer service so that every celebration can be a once-in-a-lifetime event.