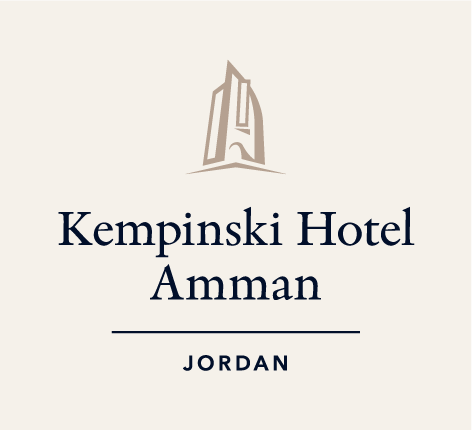 Outdoor Capacity: 300
Indoor Capacity : 800
5 Stars Hotel
---
About
WEDDING VENUES
With five unique locations and multifunctional venues, Kempinski Hotel Amman is the perfect place to accommodate your weddings on your special day.
GRAND BALLROOM STUNNINGLY STYLISH
The lavish Grand Ballroom, with a space of 1,040 square meters accommodating 1000 guests seated, with 14 Swarovski crystal chandeliers, each one consisting of 3,072 strands of crystals nestled in the 6.5 metre-high ballroom ceiling, they lend elegant and timeless luxury to the overall decor. Ideal for conferences and social events the ballroom incorporates.
State-of-the-art audio-visual and acoustics, giving the ballroom a whole new level of technology for the first time in Amman.
Indoor and outdoor parking facilities along with valet service. 
ONYX HALL IMAGINATION IS EVERYTHING
Onyx Hall, a multi-purpose space with full natural daylight separated by a 3.5 m void to ensure complete sound isolation from the floor below.
The Onyx Hall is 760 square meters, with an additional 250 square meters of outdoor terrace.
Perfect for exhibitions and product launches, this versatile space can be used for themed weddings, conferences, and social events.
AL REEM BALLROOM ELEGANTLY STYLISH
The combination of the new meeting space coupled with the existing 12 function rooms, including the 460-sq-m Al Reem Ballroom, defines Kempinski Amman as the premier meetings & events venue in Amman.
LUNA SKY TERRACE BEAUTIFUL OUTDOORS
Luna Sky Terrace, a superb open-air space of 650 sq m, is sure to be a hit for outdoor receptions, weddings and social events in the summer months.
It is connected to the Luna Sky Lounge with its purpose built bar and stunning city views.
H2O POOL
THE ATMOSPHERE YOU NEED
At H2O Pool, we will create for you an unforgettable wedding ceremony complemented by culinary talents and stunning atmosphere. Accommodating up to 200 guests, this unique venue is bound to capture the hearts of all your guests. 
YOUR BEST CULINARY ADVISOR
Our culinary team is made up of chefs with the experience, creativity and commitment to deliver exceptional dishes made with the freshest ingredients.
IMPECCABLE ATTENTION TO DETAILS
Tell us your needs and leave the rest to us. Our expert team will set everything according to your vision, with great attention to details and the best culinary experts from all over the world.
Dine with your second half and live an unforgettable Italian experience at Via Appia restaurant. Have it all and indulge in a variety of mouthwatering menu items selected by our chefs.
YOUR GUESTS ARE IN GOOD HANDS
Our Events team can cater your event within a 75Km radius of Amman from small private dinners of 15 up to 2,000 guests. Weddings, corporate and social events are our specialty, with imaginative live cooking stations and spectacular buffets, you will be amazed at the versatility and creativity of our team.
Enter a word of comfort, where you will be swept into an experience of comfort and serenity.
Kempi Spa is purely the artist of your spa experience. Let us complete your special day with our tailor-made treatments for you and your soulmate.