Christian Siriano 2021 Wedding Dresses
Getting married soon?
Looking for a Wedding Dress?
Let's help you find it.
Get Offers Today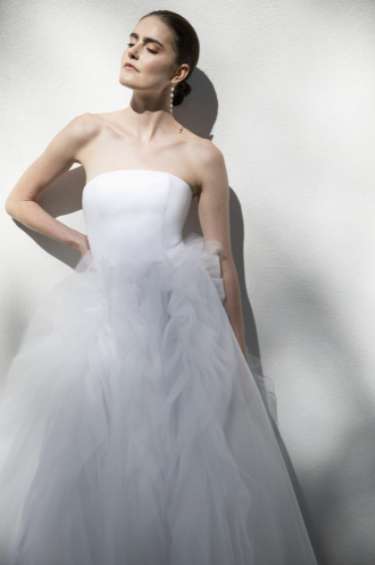 Fashion designer Christian Siriano launched a formal wedding dress collection last week, his first since 2017.
Inspired by the many couples who canceled their weddings in 2020, the fashion designer created an inclusive bridal collection to help jumpstart this post-pandemic moment.
"We do so many custom brides," he says. "We never stopped. But I hadn't put out a collection for people—I wanted something a bit more diverse than what we were making. We wanted to give our brides and new customers more of a range."
"So many weddings were canceled—but things are changing and we are getting back into this world," says Siriano. "The bride should be able to have her dream moment and wear what she wants to wear."
The bridal collection features a mix of classic and contemporary ensembles, and many feminine meets masculine designs as well.