Emiliano Bengasi 2021 Eclipse Wedding Dress Collection
Getting married soon?
Looking for a Wedding Dress?
Let's help you find it.
Get Offers Today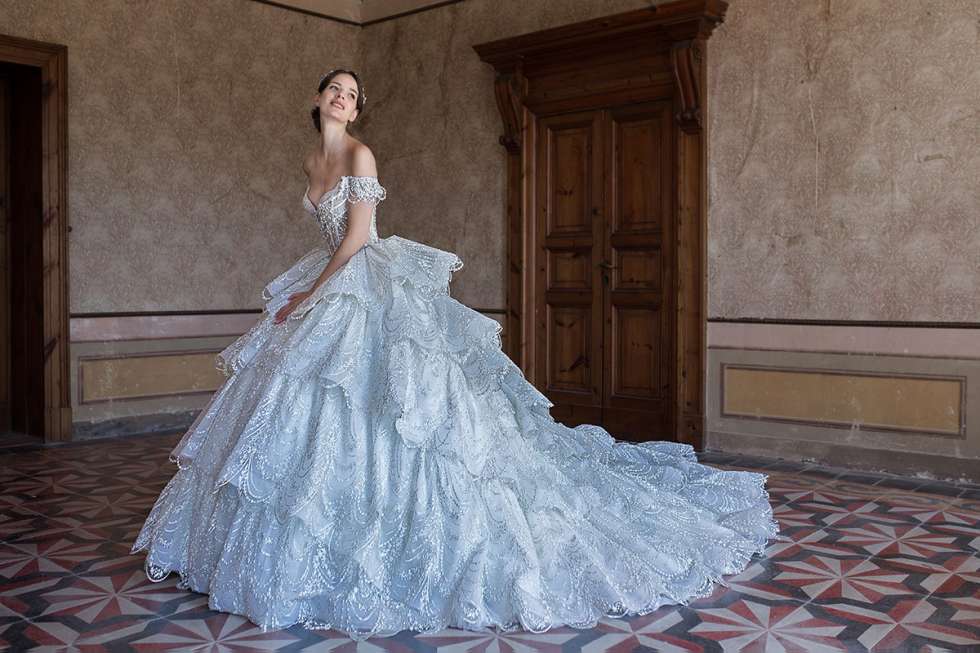 A legend has it that the sun and the moon have always been in love but that they could never be together as the moon rises at sunset and the sun at dawn. Thus God in his infinite goodness created the eclipse as proof that impossible love does not exist.
It is from this legend that the new collection by Emiliano Bengasi draws inspiration from where princesses from another galaxy come to life with dresses created by the glitter of the stars.
The large volumes and the sensual sirens that distinguish the designer's creative flair are re-proposed in a completely new interpretation that offers an alternative, innovative bride that goes towards the future.
There is no shortage of precious embroideries with crystal Swarovski, customized laces created to make the brand's clothes even more unique. Gold, silver, blue, and white are the details that characterize the new collection.
See more 2021 wedding dresses here!