Stunning Wedding Dresses by Arab Fashion Designers
Getting married soon?
Looking for a Wedding Dress?
Let's help you find it.
Get Offers Today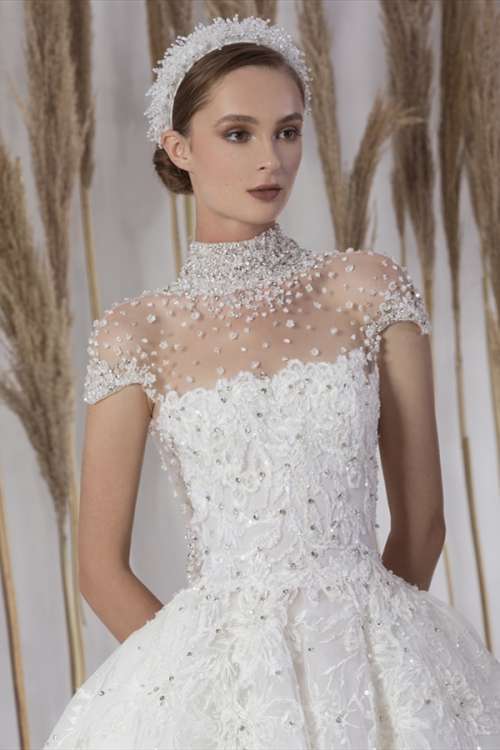 Arab fashion designers are among the most talented fashion designers around the world, from Zuhair Murad to Tony Ward and more, many fashion designers have made it to the red carpets and dressed some of Hollywood's stunning celebrities.
Every bride needs some inspiration when it comes to choosing her wedding dress, and one way to know what you like and what you don't is by checking out the latest bridal collections of your favorite Arab fashion designers.
To help you choose your dream wedding dress, we have picked some breathtaking wedding dresses designed by the most famous Arab fashion designers, who are known for the unique, lavish, and detailed wedding dresses. Take a look:
Delicate and Feminine Wedding Dresses by Gemy Maalouf
For her spring/summer 2021 wedding dress collection Gemy Maalouf was all about sensuality, lightness, and freshness.
"A bit of magic and eccentricity provide us with an escape...We need to dream", Gemy Maalouf.
Luxurious and Glamorous Wedding Dresses by Tony Ward
The wedding dress collection by Tony Ward features intricate detailing, timeless lace, and statement bows.
For his fall 2021 La Mairée collection, Lebanese and International fashion designer Tony Ward introduced dresses to embrace and flatter every bride, embellished with the subtle movement of embroideries, as well as embroidered floral guipure that redefines the bodice and creates a looming 3D effect. 
Unique and Dazzling Wedding Dresses by Rami Kadi
In this dazzling collection, comprised of 20 dresses including two bridal gowns, Rami Kadi adopts a minimalistic approach.  Through sensible irregularity, simplicity in motion, and purified lines, the designs run freely across a pathway that leads to promising prospects. The simplified graphics and softened geometry delicately amalgamate together.
Pretty Pastel Wedding Dresses by Zuhair Murad
Zuhair Murad's spring 2021 wedding dress collection focuses on flower fields around the world, creating a story of a beautiful bride walking through these fields, his wedding dresses featured simple floral patterns and some wedding dresses in light pastel colors.