Designer Wedding Dresses in Dubai
Getting married soon?
Looking for a Wedding Dress?
Let's help you find it.
Get Offers Today
Every bride dreams of her perfect wedding dress, and after browsing through different ideas and inspirations, it is time to hit the shops.
If you're looking for wedding dress designers in Dubai for your Dubai wedding there are many talented international and Arab fashion designers who are based in Dubai.
Dubai fashion designers are international and come from different backgrounds, this is why you will definitely find your dream wedding dress in Dubai.
Some of the most famous fashion designers in the world have or have their dresses at certain bridal shops, such as Elie Saab, Saiid Kobeisy, and Oscar de La Renta.
Here are some of the most popular Dubai wedding dress designers: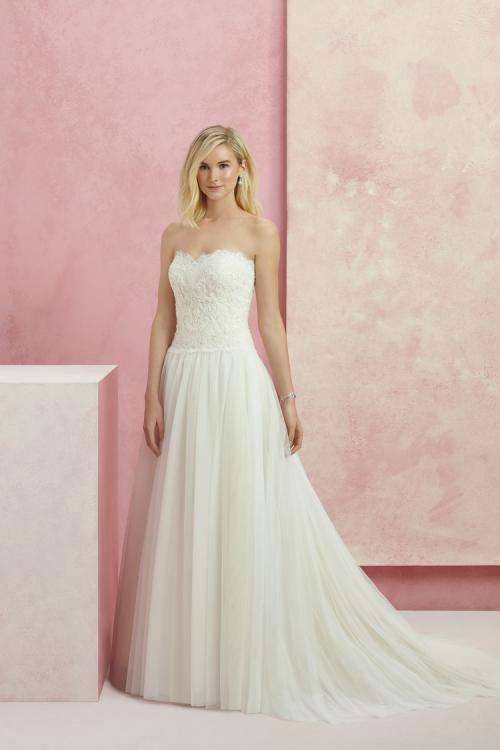 Beloved by Casablanca
Beloved Bridal is committed to designing and producing hand crafted wedding dresses that reflect fashion-forward designs. Each Beloved wedding gown is hand-made using the finest quality fabrics and lace, Swarovski crystals, and hand-sewn embellishments. The Beloved collection from Casablana is available at Vanila Wedding Boutique.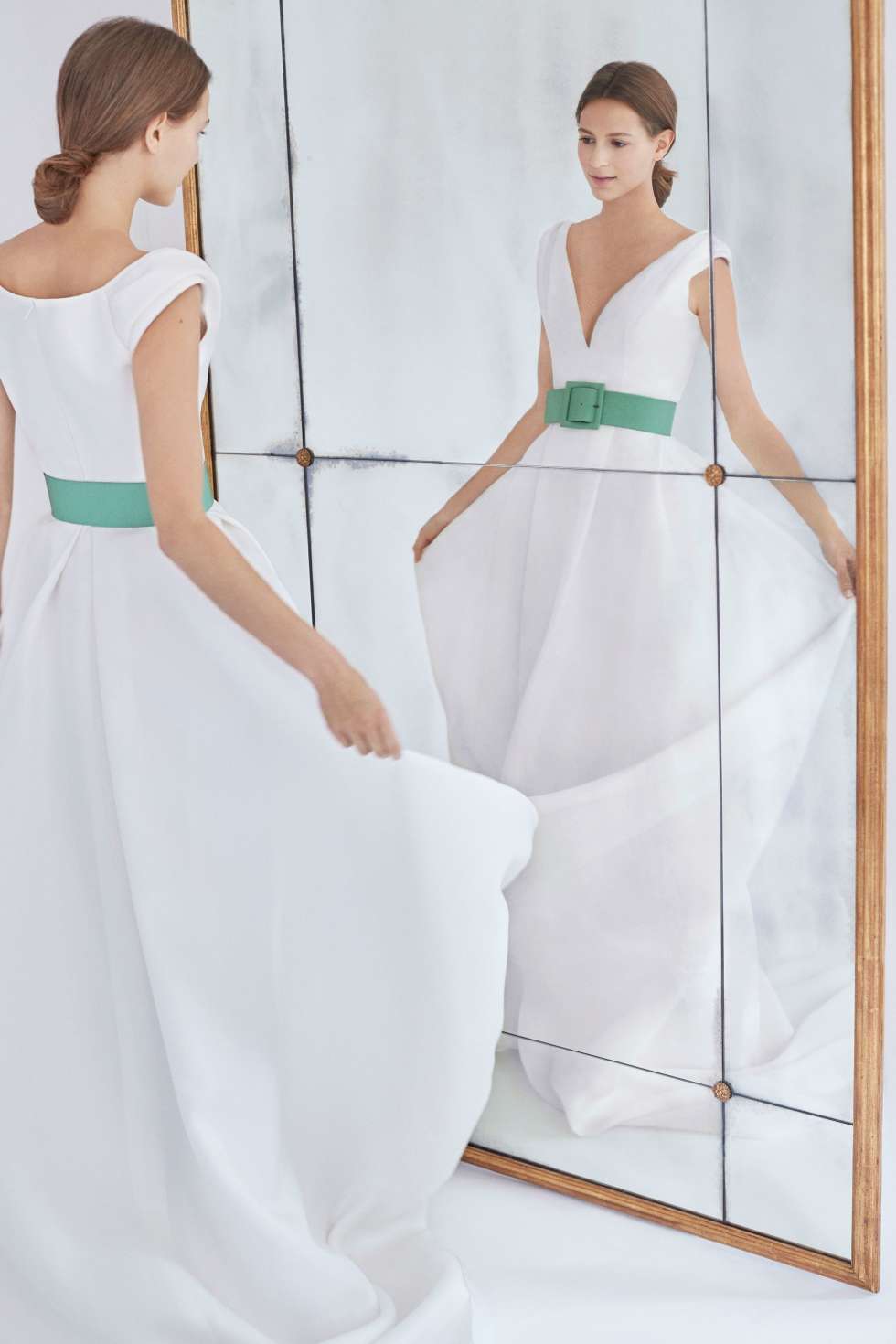 Carolina Herrera
Continually pushing the boundaries of style with her juxtaposition of classicism and modernity, Carolina Herrera has has resided at the helm of her eponymous label for decades of fervent acclaim. In her 2018 bridal collection, you will see a lot of floral touches, which were included in white on white wedding dresses and in different colors as well. The bridal dresses included emerald and white embroidery in a pattern inspired by an 18th century men's waistcoat, as well as blush colored designs with guipure lace. You'll find Carolina Herrera's wedding dresses in Dubai at Esposa.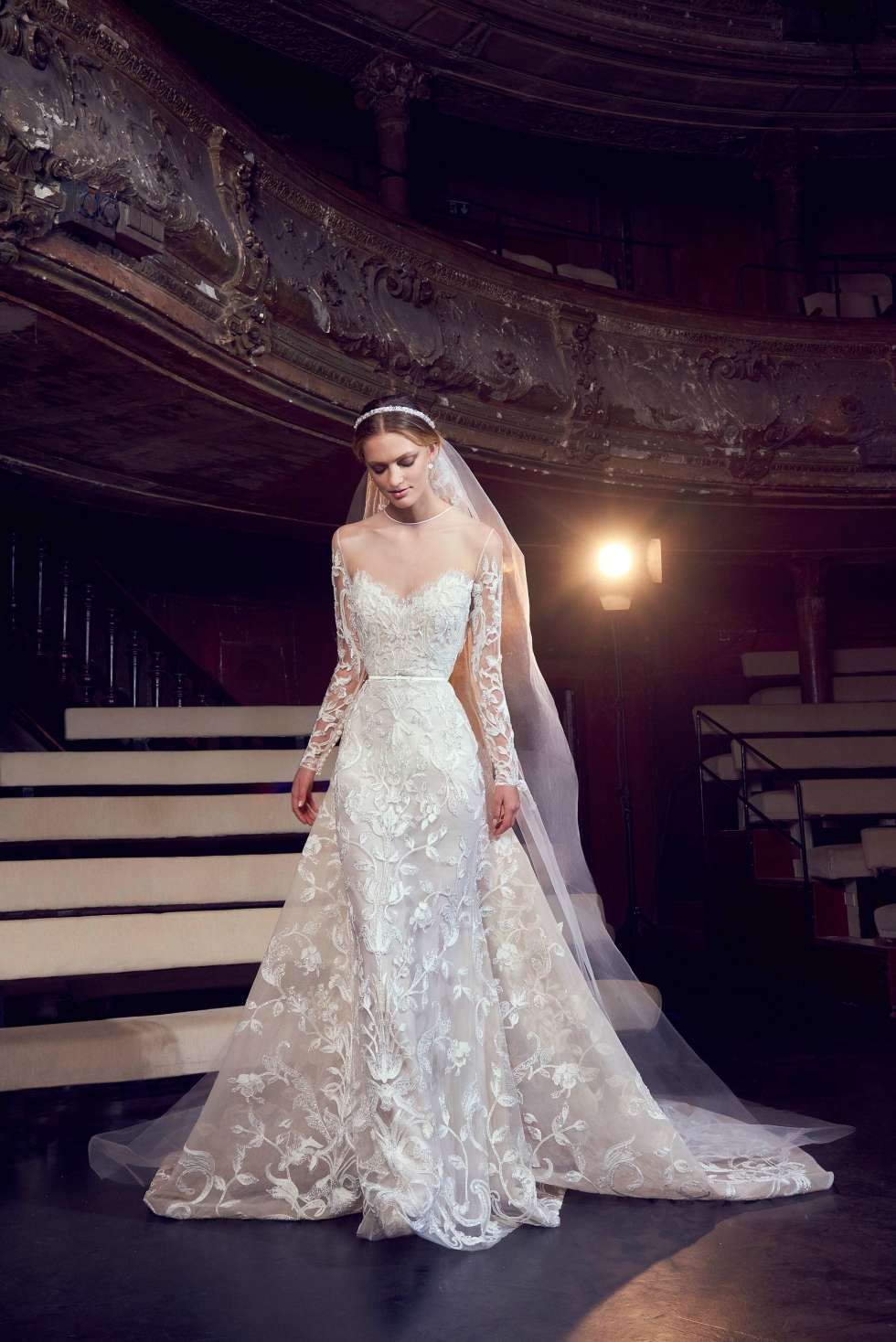 Born in 1964 in Lebanon, Elie Saab is a self-taught fashion talent. His designs magnify femininity and celebrate womanhood. Working with the finest materials, he builds his fairytale creations using simple designs, and precious resources to formulate intricate details and maintains a form of sophistication. The result is the ultimate wedding dress that highlights a woman's silhouette. 
The shop is located at Dubai Mall, Fashion Avenue!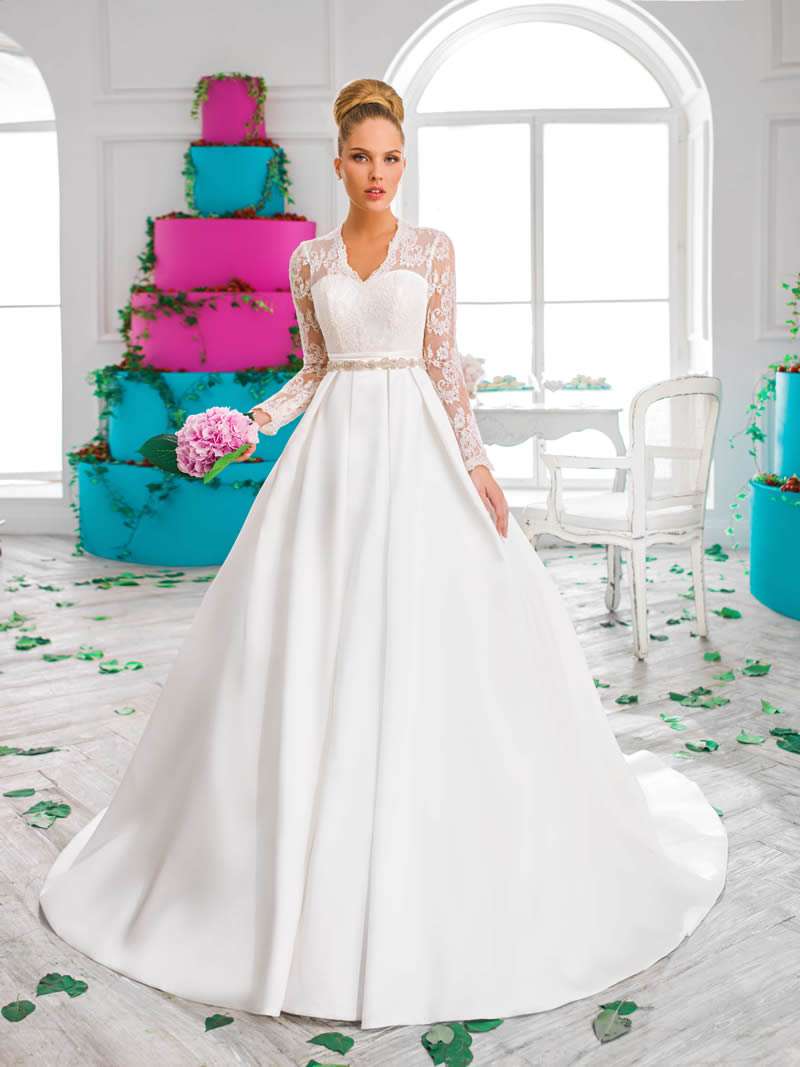 Helen Miller
The 2018 Helen Miller collection of wedding dresses includes 4 gorgeous collections - Fleur, Green, Sweet, and Sky. From elegant to edgy, contemporary to classic, you're guaranteed to find the perfect style and fit for the look you desire to achieve. Some pieces of Helen Miller's wedding gwns are available at Vanila Wedding Boutique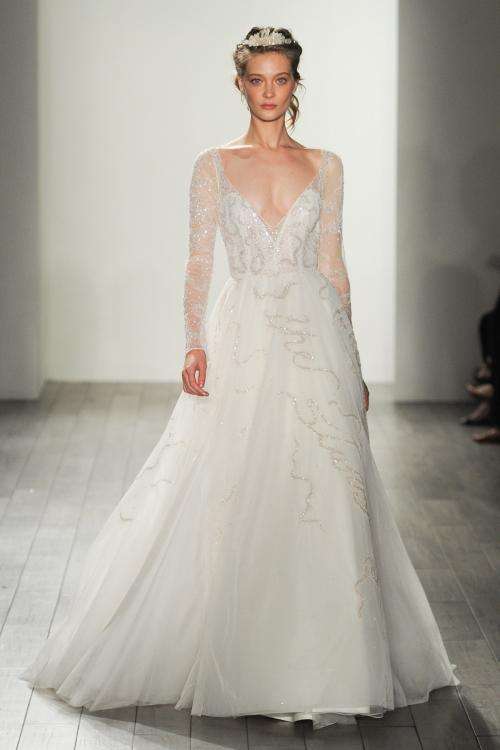 Hayley Paige
She's been dominating the bridalsphere, the Queen B of embellished backs, removable skirts, avant-garde fabric and modern silhouettes. Designer Hayley Paige and Blush by Hayley Paige are found exclusively in Dubai at The Bridal Showroom. The designer's dresses are all about charm, statement looks and floral strokes. Gowns that dance to their on rhythm and flattering silhouettes to make any bride go ga-ga for the dresses. Her love for novelty fabrics is at the heart of her designs, textiles that look like garden frosting and graphics that make her dresses works of art.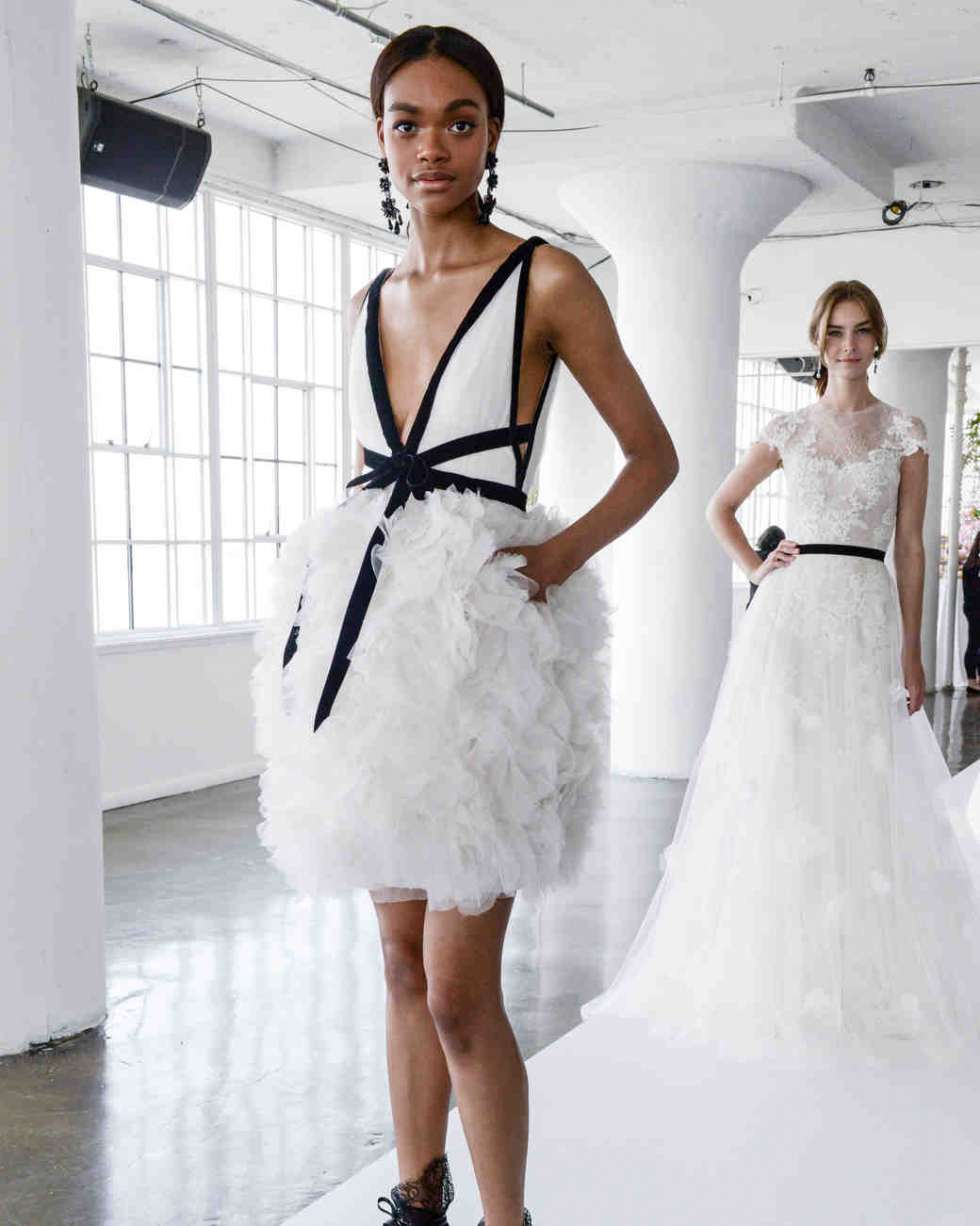 Marchesa
British born Georgina Chapman and Keren Craig have built a fashion empire defined by elegant eveningwear and one of a kind couture designs. Their 2018 wedding dresses are very feminine, delicate, and elegant, and feature rich fabrics such as dantelle and tulle. Georgina and Keren made sure that the collection feature the top bridal fashion trends in 2018, from 3D floras, wide necklines, layered skirts, and ruffles. The bridal collection also featured wedding dresses with sweetheart necklines, and off the shoulder designs. Marchesa can be found at Esposa in Dubai.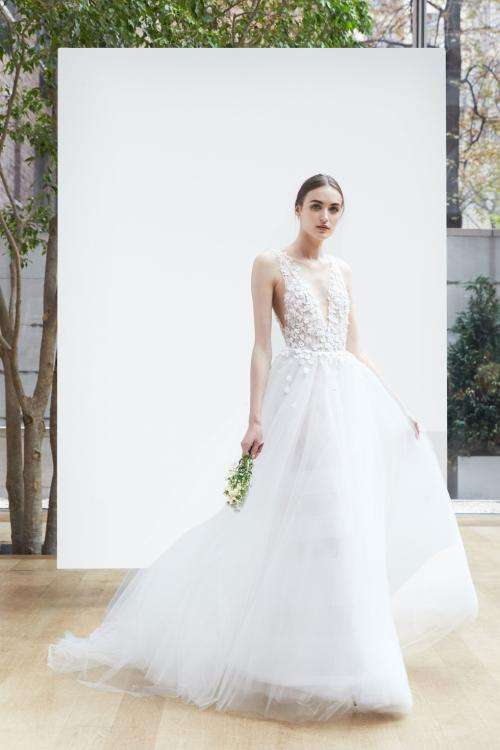 The late, great designer was known for his gorgeous floral lace, 3-D flower petals, and painterly prints, inspired by his own spectacular gardens. For their first bridal collection, co-creative directors Fernando Garcia and Laura Kim paid tribute to that;  not just with flowers, but with delicate ferns, vines, and leaves, too. The combination in the latest collection isn't for every bride, but those looking  for timeless, romantic gowns will find at Oscar de la Renta, which is available at Esposa Dubai.
Oksana Mukha
Oksana Mukha is a world-renowned European designer of couture wedding dresses, bridal gowns, and evening gowns. Their handmade designer dresses are created with the finest fabrics, and decorated with lace, sequins, Swarovski Crystal, and handmade flowers.
You can find Oksana Mukha wedding dresses at Contessa Bridal!
Rami Al Ali
Syrian-born designer Rami Al Ali, his love of refined aesthetics began at an early age. His curiosity for fine fabrics and design led him to study Visual Arts at the College of Fine Arts in Damascus, Syria, where his true talent became apparent.
Established in Dubai in 2001, Rami Al Ali Couture entered the fashion arena with bold creations and uncompromising couture designs. 
Rami Al Ali's boutique is located in Dubai, and you can find his bridal gowns at The Bridal Showroom.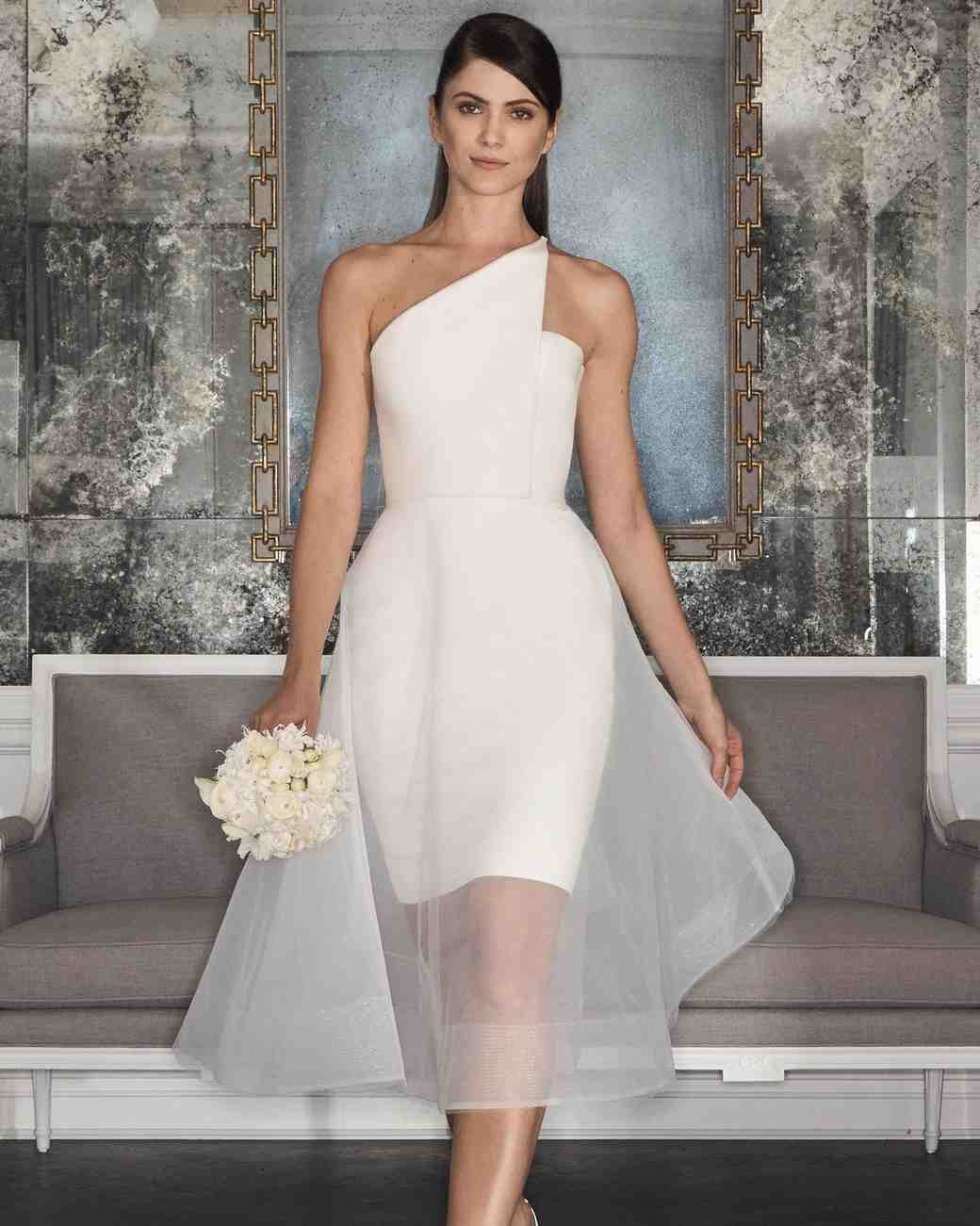 Romona Keveza
Acclaimed by the likes of Vogue and loved by red carpet darlings such as Angelina Jolie, Kate Hudson, Taylor Swift, Kendall Jenner and many more, the bridal house encompasses feminine sophistication at luxurious craftsmanship levels. Legends by Romona Keveža is a classic bridal line inspired by legendary fashion icons such as Grace Kelly, Jacqueline Kennedy and Audrey Hepburn with timeless silhouettes, dreamy lace and one stunning red number. Romona Keveza is carried by The Bridal Showroom in Dubai.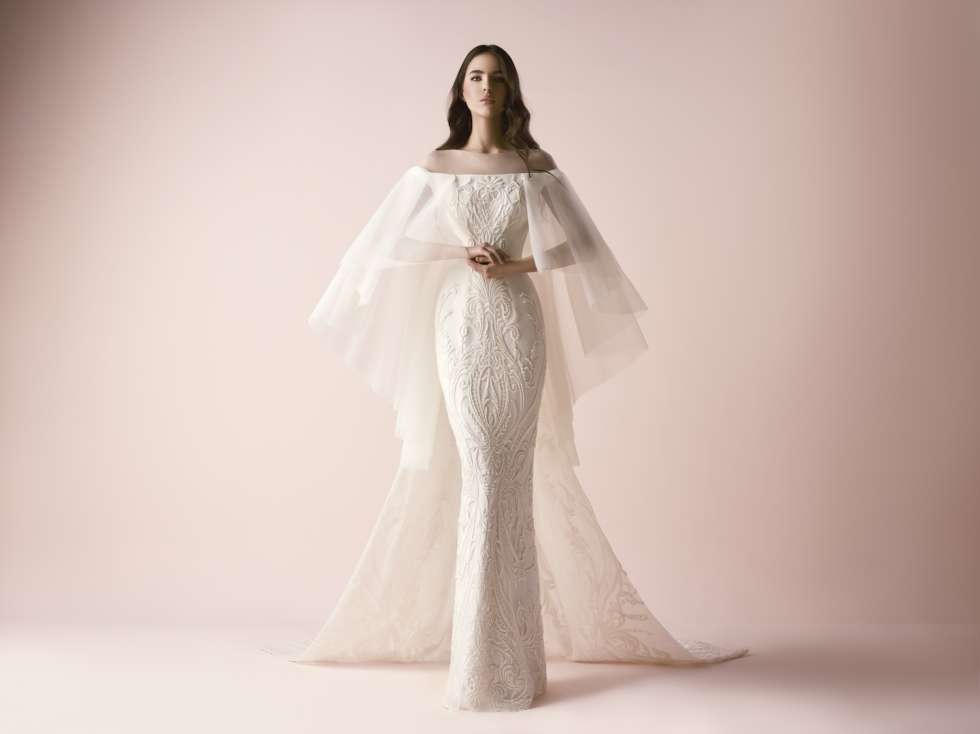 Fascinated by fashion throughout his childhood and intrigued by the different cuts, styles, and fabrics of dresses, Saiid Kobeisy's passion grew bigger and wider as he observed the silhouettes that best flattered each woman's style and character. In the year 2000, Saiid Kobeisy starts designing for private clientele.
Saiid Kobeisy opens at Dubai Design District, the hub for international design, luxury, and fashion brands. 
Some beautiful wedding dresses from the collection are now available at The Bridal Showroom in Dubai.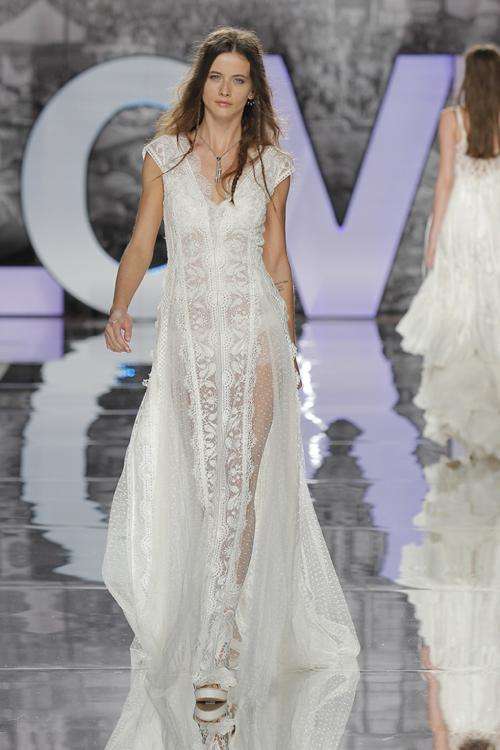 Yolan Cris
Yolan Cris, a Barcelona- based fashion-house specializes in haute couture wedding dresses and evening wear. Founded in 2005 by two sisters, Yolanda (1978) and Cristina (1979), the 2018 boho chic collection is inspired by the late 60s folk universe and a certain gipsy essence, that give a sense of nostalgia from the legendary Woodstock festival. Yolan Cris is found at Contessa in Dubai.