Joe and Jocelyne's Hanging Gardens Wedding in Lebanon
Getting married soon?
Looking for a Wedding Planner?
Let's help you find the right one for you.
Get Offers Today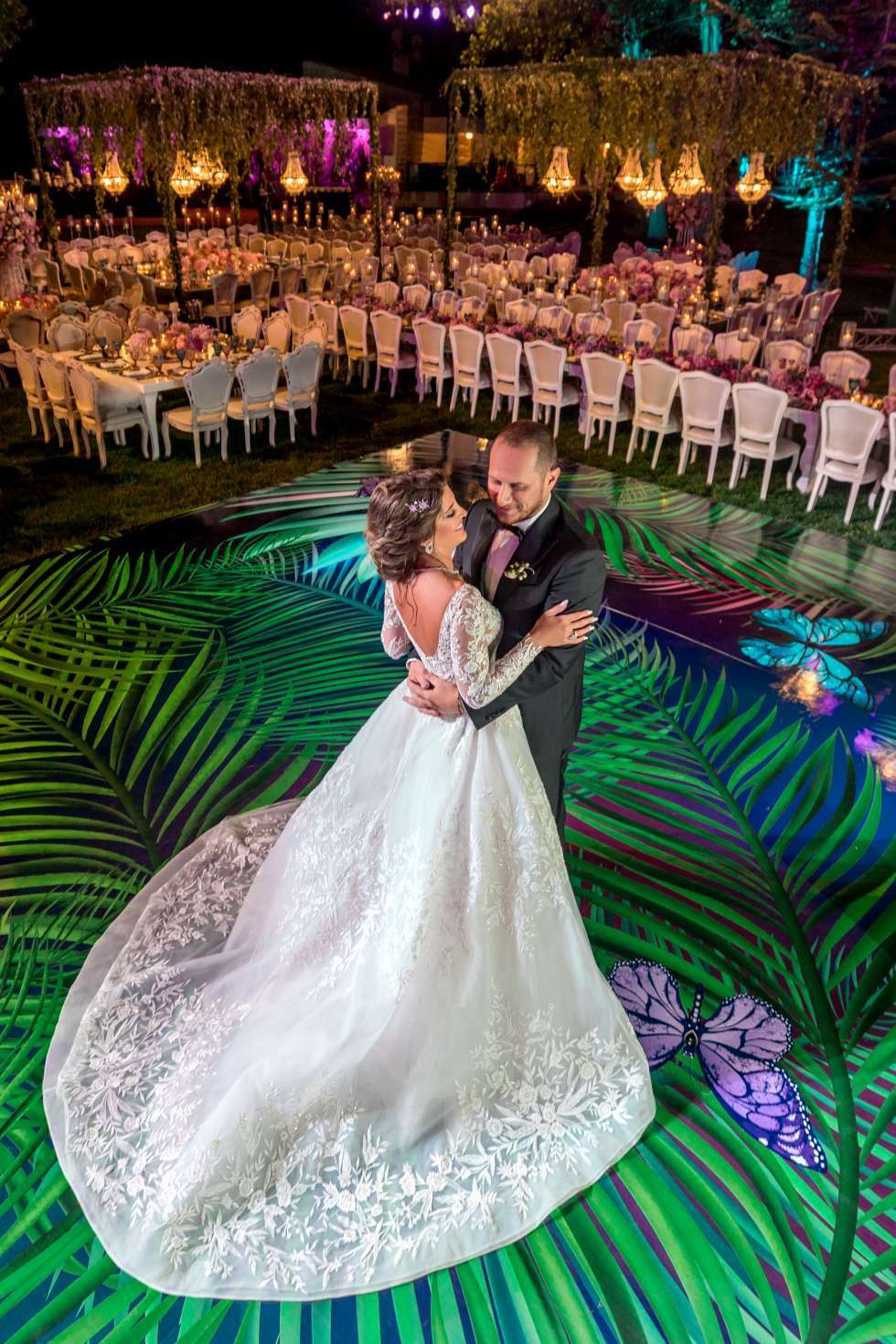 The beautiful couple Joe and Jocelyne got married in a lovely "Hanging Gardens" wedding theme designed and organized by Nicole Lebbos of Lebanon.
Chandeliers, garlands, and flowers were hung from specially made trusses for this wedding. Color codes were pinks, lavenders, and hints of blue. The tabletops were covered in mirrors to give the illusion of being submerged in the enchanted garden. The surrounding trees were lit with the same colors as well and the dance floor was also covered with a print of big leaves and flowers.
The church decorations followed the Hanging Gardens theme as well, with an all-white hanging flower garden supported by huge flower arches from the sides to give it a grandiose and dramatic perspective.
---
Wedding Venue: Mzaar Ski Resort Kfardebian, Lebanon
Wedding Planner: Nicole Lebbos
Wedding Dress: Zuhair Murad
Bridal Hair: Tony El Mendelek
Bridal Makeup: Roula Riachi
Photographer: Pulse Production
Catering: Saveur Plus
Florist: Roni Bassil, Ikebana
Wedding Rentals: Ghorayeb Technotel
---
For more Lebanese weddings click here!