A Pastel Floral Garden Wedding in Doha
Getting married soon?
Looking for a Wedding Venue?
Let's help you find the right one.
Get Offers Today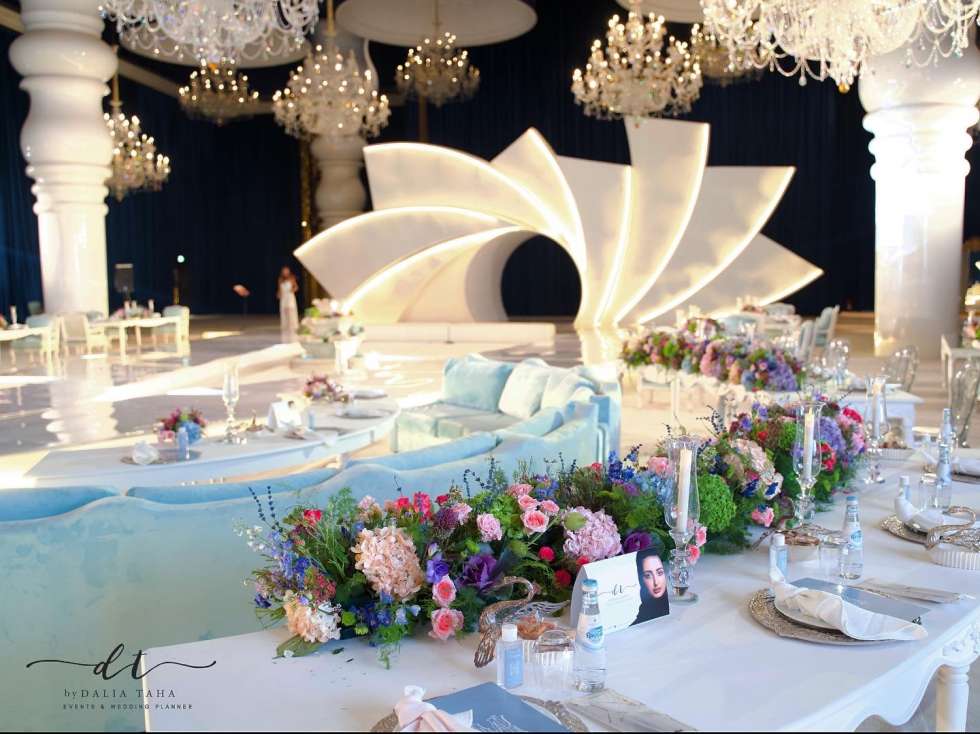 Pastel colors, florals, and luxurious details - now that is one perfect combination to create the perfect and most beautiful wedding! This beautiful floral wedding took place in Doha, Qatar on 6 November 2020 and was planned and designed by the talented wedding planner Dalia Taha.
The wedding of Hissa and Meshaal is one breathtaking celebration! It was inspired by the bride and her beautiful personality. Hissa is a talented shoe designer who creates one-of-a-kind shoe designs, she is the founder of the Hissa Haddad brand and co-founder of Souleri.
The team of Dalia Taha designed a wedding that shows off  Hissa's character. It was only normal that the main area of the wedding would be inspired by the fashion runways; a special entrance was created for the beautiful bride with 3 pathways that look like catwalks, so she could walk on and model her magnificent bridal look and floral wedding dress.
The backdrop of the kosha and bridal entrance was inspired by the bride's wedding dress. An oversized flower was created to function as a tunnel for the bride to walk through it and then onto the catwalk.
It was the most perfect fashionable and fabulous wedding for a talented designer!
---
Wedding Venue: Mondrian Doha Hotel
Wedding Planning and Design: Dalia Taha
Flowers: Bella Flora
Photographer: Georges Chahoud Photography
Wedding Dress: Rony Abou Hamdan Couture
Bridal Shoes: Hissa Haddad