A Whimsical Romantic Wedding in Doha
Getting married soon?
Looking for a Wedding Venue?
Let's help you find the right one.
Get Offers Today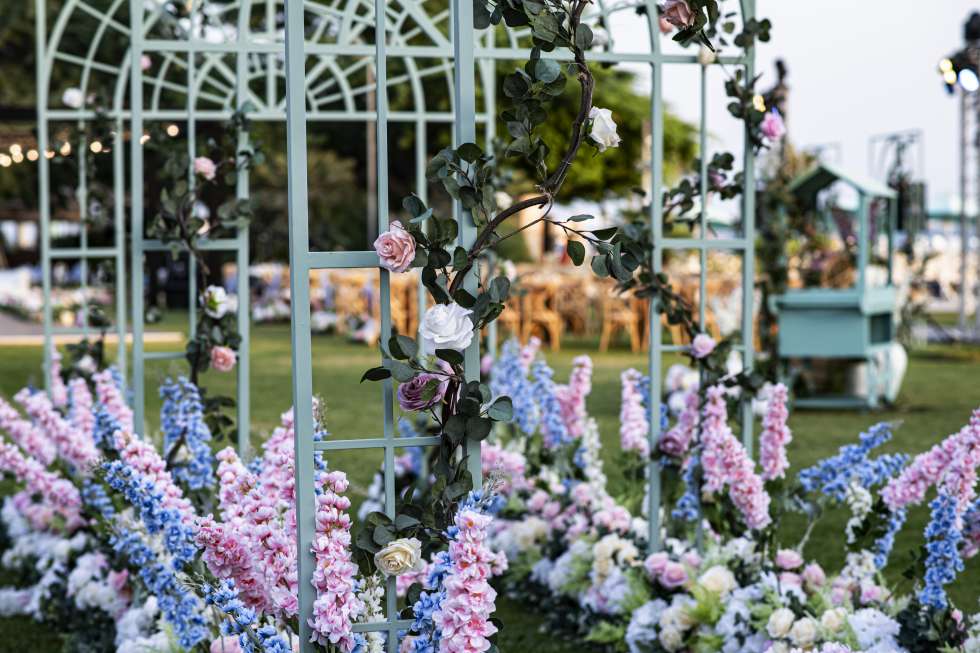 One whimsical and romantic wedding took place in November 2021, in Doha, Qatar. Nature was the most beautiful backdrop for such a stunning night.
The wedding guests entered the wedding walking through a unique floral entryway at the Sheraton Grand Doha Resort & Convention Hotel. The venue was decorated with arches representing a strong marriage; while arches on their own represent weakness, when leaning against each other they form strength.
For a rustic touch, cross-back chairs were used to seat the guests at the vintage wooden tables.
The wedding venue was lit by romantic candles, fairy lights, little light bulbs, and lanterns.
Colorful flowers in pastel colors decorated the tables and the venue, creating a charming vibe.
A fairytale whimsical wedding that took everyone's breath away.
---
Wedding Venue: Sheraton Grand Doha Resort & Convention Hotel
Wedding Planning: Il Partito
Lighting: Studio Photo Live
Photography: Analie Photography
Wedding Cake: Cake and Treats