Top 12 Unique Wedding Venues in Dubai
Getting married soon?
Looking for a Wedding Venue?
Let's help you find the right one.
Get Offers Today
Planning your Dubai wedding? Then it must be a unique wedding, as Dubai offers so many different venues that suit every wedding style.
When it comes to choosing your wedding venue in Dubai, the options are endless! 
For brides who want a traditional wedding venue, Dubai is filled with luxurious hotels that offer amazing ballrooms or outdoor venues.
As for brides who are looking for something more unconventional, Dubai has everything you ever dreamt of. Check out the top 20 wedding venues in Dubai here!
Here are some unique wedding venues in Dubai to consider if you're getting married: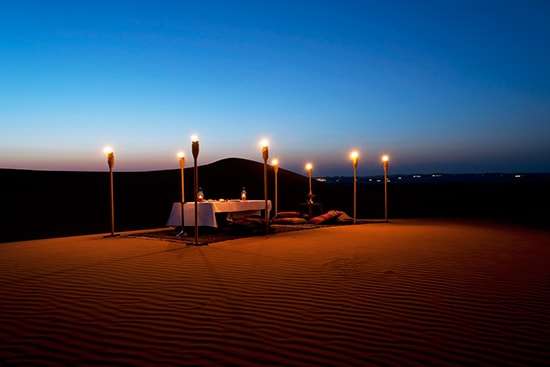 Love to see some Arabian oryx and gazelles? Then Al Maha Resort is the place for you. Get married in the heart of the desert at this luxurious resort.
Celebrating the most unforgettable day of your life deserves a unique and truly magnificent setting. Al Maha, A Luxury Collection Desert Resort & Spa, Dubai is one of the world's finest hotels, a tranquil and enchanting destination in the heart of the Dubai Desert Conservation Reserve.
A magical place of timeless elegance, Al Maha is warm and welcoming with matchless hospitality and impeccable service. The resort offers remarkable indoor and outdoor venues, as well as distinctive and incomparable Arabian experiences for romantic getaways, wedding celebrations, and honeymoons. 
On the banks of Dubai Creek, we're located in the Al Seef heritage district, opposite famous spice and gold souks via water taxi. The Burj Khalifa is 10 km away.
They offer two beautiful spaces with intricate design, including an authentic Sabaa restaurant, which offers space for up to 250 guests. Both rooms can be adapted into traditional Majlis set-ups (with cushions for floor seating). Their dedicated team will assist you, and they also offer on-site catering.
Modern Arabian hospitality is delivered at every stage of planning your wedding. Excite your guests with their menu of Emirati flavors, from fresh seafood to Arabic Meshawi and delicious beverages.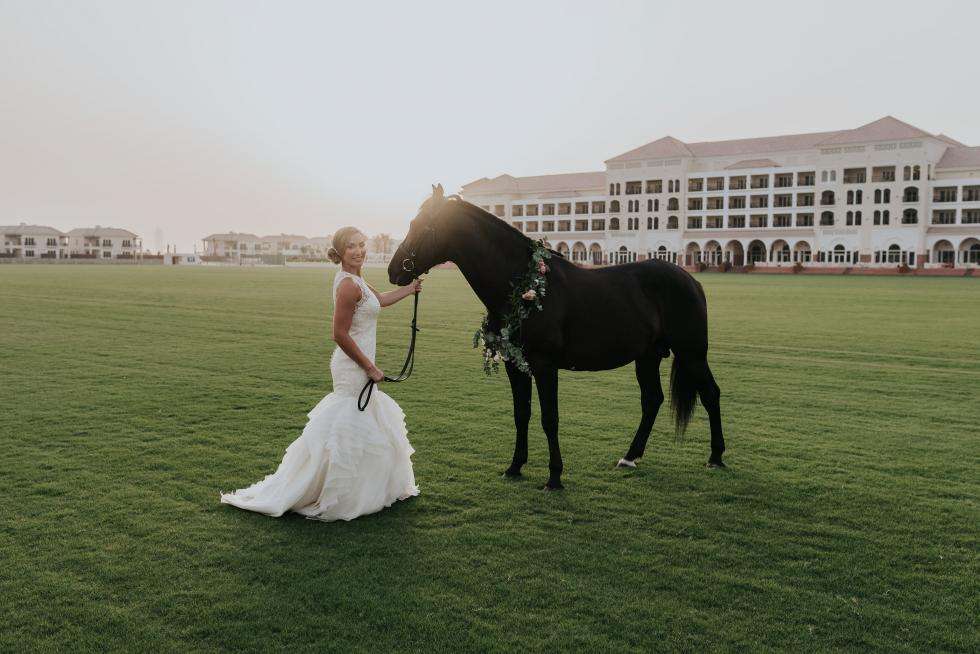 Al Habtoor Polo Resort offers 800 square meters of elegant banquet spaces for your next wedding. Exquisitely designed with Andalusian elements, the resort offers a refined choice of indoor and outdoor venues paired with a dedicated team of professionals that flawlessly orchestrate every detail with grace and style.
Rooftop gardens manicured lawns, daylight-washed rooms, and exquisite professional catering. Whether you are planning your big day or a small meeting, the dedicated weddings and events team will take your ideas and dreams and make them a reality. With a variety of venues, Al Habtoor Polo Resort is your perfect venue for weddings and events.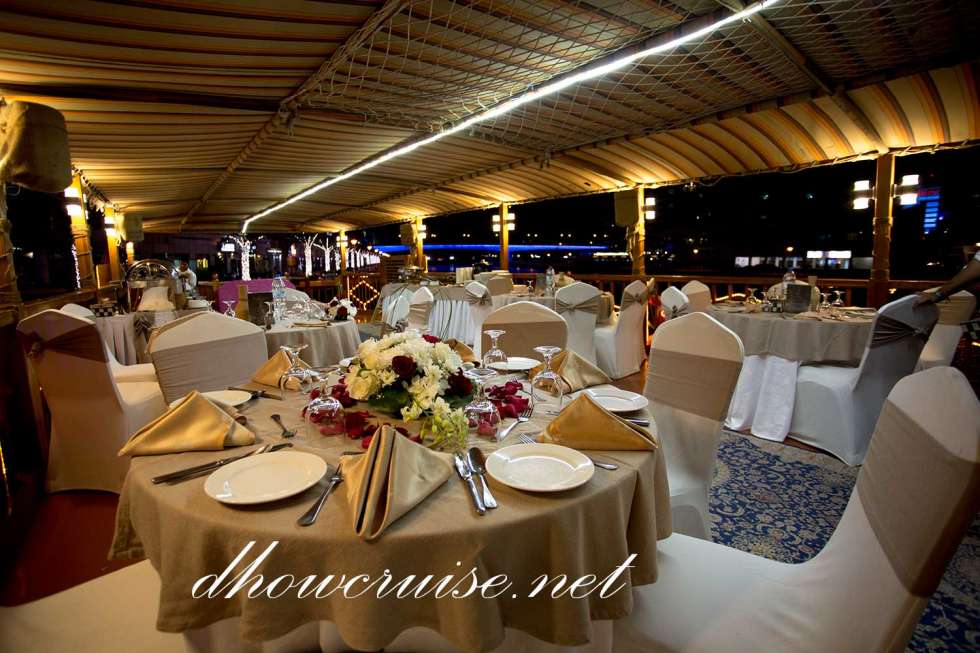 Alexandra is a highly rated floating restaurant that has been operating in Dubai Marina since 2008.
Get married on a boat and dance under the stars, book a boat with a floating restaurant and take your guests on a magical ride.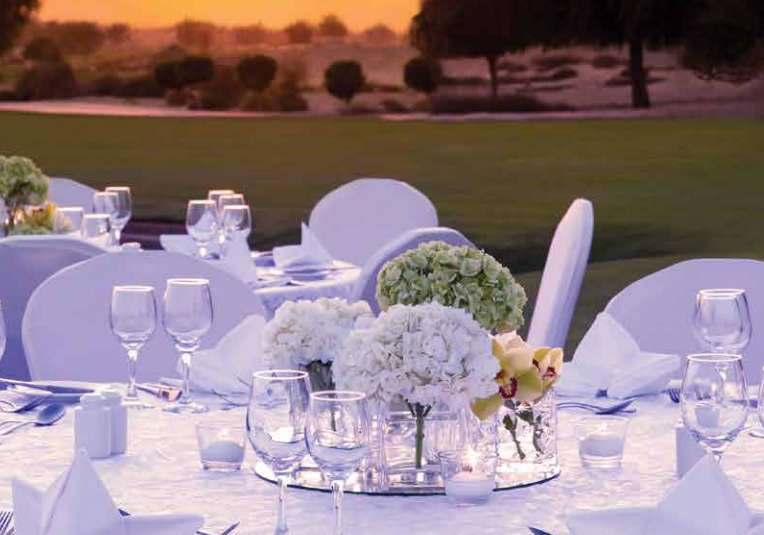 Arabian Ranches Golf Dubai has fabulous green landscapes and spaces for you to celebrate your big day.
If you are having an intimate wedding in Dubai and looking for a very unique wedding venue, then Ain Dubai is your answer. Ain Dubai is the world's largest and tallest observation wheel, it offers unique views of Dubai's iconic landmarks from indoor, air-conditioned cabins. 
Discover the freshest way to mark your special event by making it out of this world - 250m in the sky! From romantic proposals to luxury weddings, cocktail receptions to unforgettable parties and dinners - choose from a range of inspiring packages and get everything you dreamed of and more.
At Bab Al Shams Desert Resort, they are committed to ensuring that your wedding celebration is not only exceptional but hassle-free. They offer brides and grooms a choice of packages, each offering their own unique benefits as well as their signature privileges.
They offer different wedding packages to suit every budget.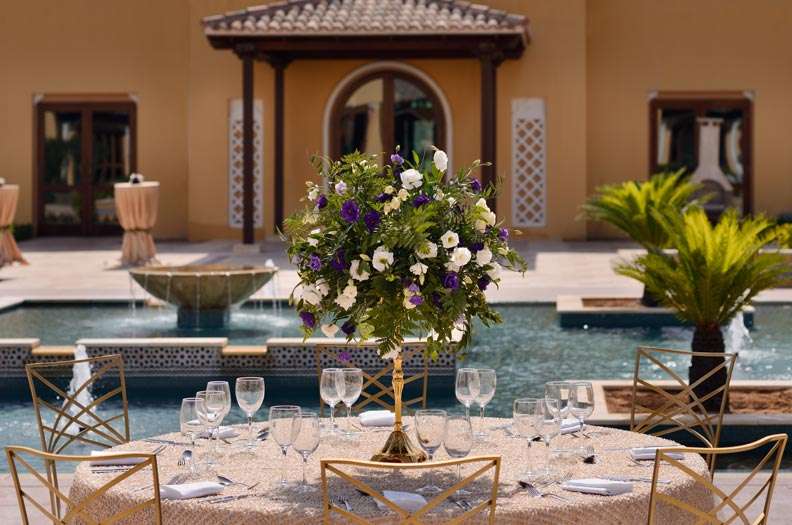 Have you always dreamt of arriving at your wedding in a horse-drawn carriage? 
The Dubai Polo and Equestrian Club offer stunning green spaces with beautiful fountains. A day of romance and celebration in the most breathtaking surroundings imaginable. The ideal venue for your event, offering unique and inspiring settings.
Their dedicated Lifestyle Events Team will make the planning process as much pleasure as your dream day. Arrive by romantic horse-drawn carriage and soak up the wonder in the knowledge that your fairy-tale wedding will unfold exquisitely from beginning to end.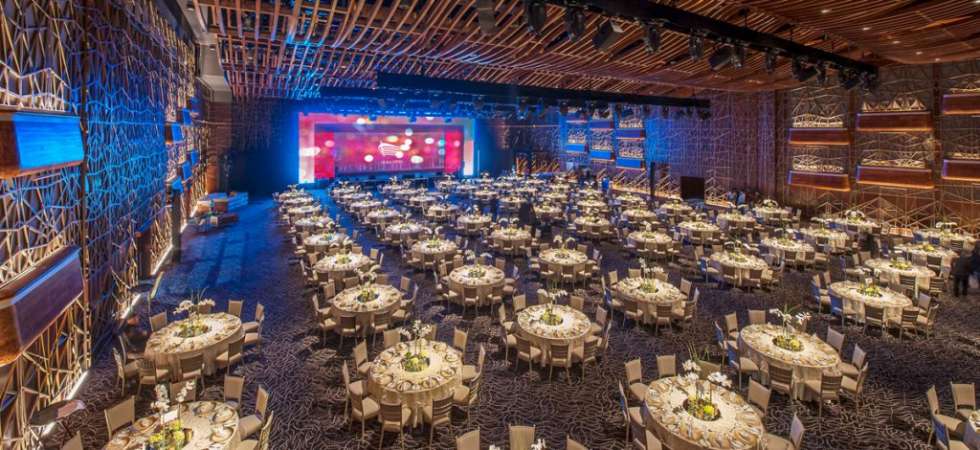 Dubai Opera is a truly unique venue which has become a beacon for performing arts and entertainment with the ability to transform its proscenium arch theatre into a unique banquet configuration flat floor space.
When the space is repurposed as an event hire proposition it becomes a 1800sqm flat floor space which can hold up to 1000 people for weddings, gala dinners, fashion shows, product launches, exhibitions and more.
Host your dream wedding at the magical Dubai Creek Golf & Yacht Club! With a range of unique venues offering stunning views of the famous Dubai Creek, this is a touch of paradise in the heart of the city.
They will ensure your wedding experience is a bespoke one. Dubai Creek Golf & Yacht Club is the ideal location to wow your guests and create lasting memories for the bride and groom.
Their team of colleagues includes events experts and classically trained culinary specialists, who will help you every step of the way to make your wedding day most perfect.
Lebanon Island
Located in the middle of The World Islands, The Island "Lebanon Island" beckons you to unforgettable times of pleasure, with an unparalleled view over Dubai's skyline.
Perfect holiday place to enjoy a carefree and relaxed stay, it's also a haven dedicated to tasty cuisine. The most unique venue in Dubai offers a perfect space to host any special occasion: from receptions, fashion shows, private events, and concerts, to weddings and award ceremonies. Indoor and outdoor facilities are available to host events for up to 500 guests.
To bring in a nautical flair to your Dubai wedding, choose the iconic QE2 as your venue. Although it could technically be classified as a hotel, the retired ocean cruise liner is certainly a unique wedding venues in Dubai.
You could walk down the aisle at the glorious cruise liner which played host to some of the world's most famous names including Princess Diana, Nelson Mandela, David Bowie, Elizabeth Taylor and Peter Sellers.
Venues include a selection of ballrooms, outdoor decks and other facilities including the Queens Room, the Grand Lounge, Chartroom Bar, The Queen's Grill, The Yacht Club, and the outdoor deck.