A Unique London Wedding in Lebanon
Getting married soon?
Looking for a Wedding Planner?
Let's help you find the right one for you.
Get Offers Today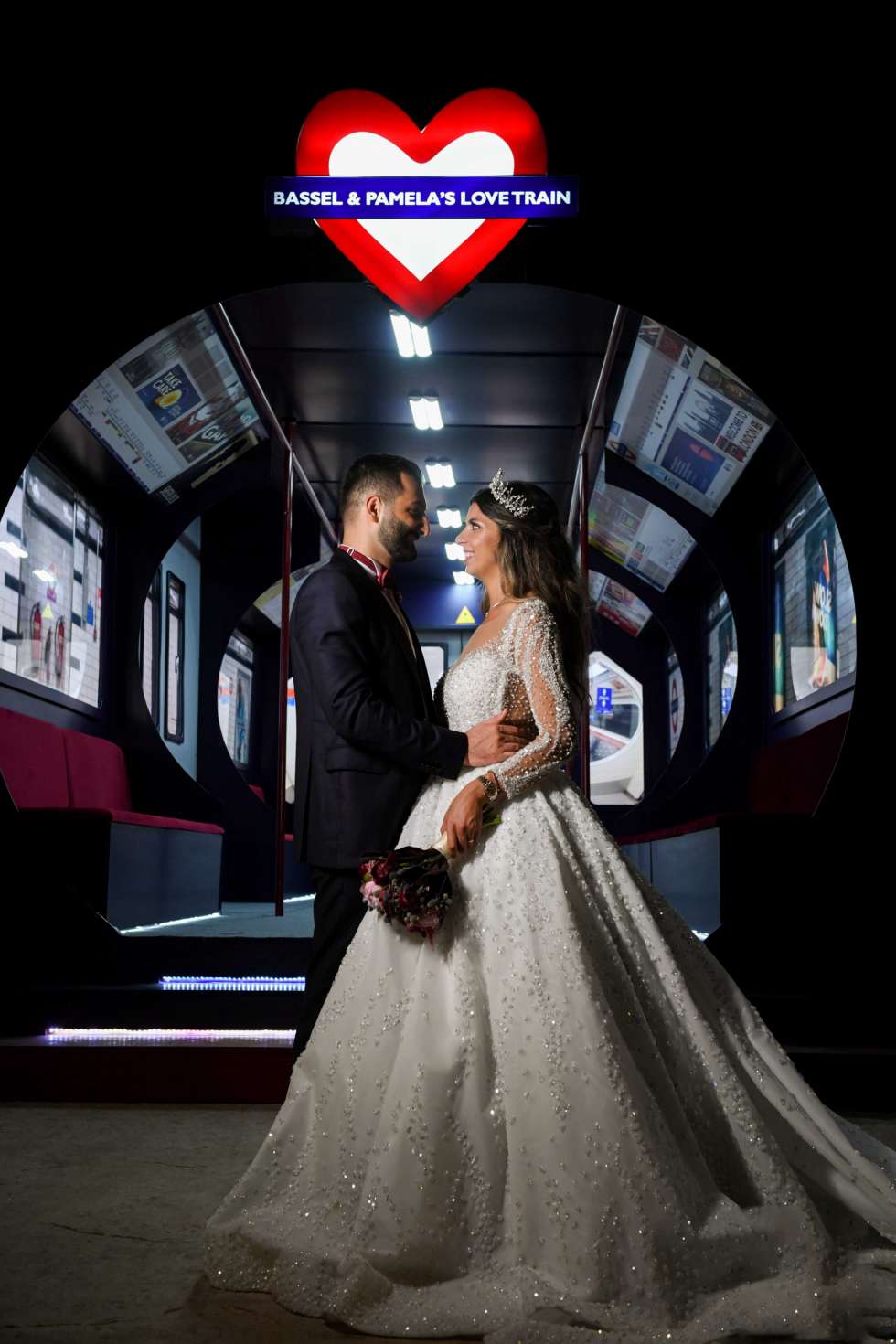 Pamela and Bassel fell in love in the magical city of London, the couple met in this romantic city and this is when their love started to grow.
To celebrate the memory of their love, they wanted to let their guests experience the city, but in Beirut!
This one-of-a-kind wedding took place on 23rd July 2021.
To kick off this London celebration by giving the wedding guests tickets instead of invites and getting their tickets stamped before getting into a real-life London underground platform which was staged for the guests to experience the real deal.
For a sweet souvenir, the guests were given keychains with the famous red London bus and phonebooth.
Mr. Bean and teddy attended the wedding took for a fun twist at the wedding, and to make the experience even more real royal guards stood at the wedding venue making the guests feel as if they were in the heart of London.
Even the London skyline surrounded the wedding venue for a cool London vibe.
---
Wedding Venue: The History Events Venue
Wedding Planner: Pamelas Skaff
Wedding Dress: Nada Nassar Bassim
Wedding Photographer: Parazar Production
Bar Catering: Barchitect
Catering: Tailor Kit Catering
DJ: DJ Match
Wedding Flowers: Worood Floral
Invitation Cards: Letter Bee Wedding Invitations
Lighting: Skylight Lebanon
Entertainment: Steps We, E Factory
Wedding Furniture: ETS Rabih Matta
Singers: Al Walid Al Hellani, Nour Helou
Dance Floor: Bacchus Production
3D Designs: Ed Design Construction
For more Lebanese weddings click here!