Wedding Planners in Dubai You Should Know About
Getting married soon?
Looking for a Wedding Planner?
Let's help you find the right one for you.
Get Offers Today
Brides and grooms who are having a Dubai wedding are surrounded by some of the best wedding planners out there! Dubai is filled with talented and creative wedding planners who can plan and execute any wedding style for any nationality or culture. Read: Top Luxury Wedding Planners in Dubai. 
There are always new wedding planners that come into the market in the UAE. Some are new companies that start from scratch by passionate wedding organizers and some are relocated from other cities around the world to Dubai. 
You don't have to be planning a luxurious wedding in Dubai to hire a wedding planner, you just need to find the right wedding planner for you. Yes, there are many luxury wedding planners in Dubai, and there are also professional wedding planners in Dubai who can create your dream wedding without the hefty price tag. If you are interested in hiring Indian wedding planners in Dubai, then go to this article: Top Indian Wedding Planners in Dubai.
There are many up-and-coming wedding planners in Dubai who are very professional, and able to execute immaculate weddings within your budget. These planners have been creating beautiful and elegant weddings and are becoming popular among many couples in the UAE and abroad.
For brides who are looking for professional, creative, and friendly wedding planners, we have the perfect list for you.
Here are 5 other wedding planners in Dubai you should know about. The list is sorted alphabetically.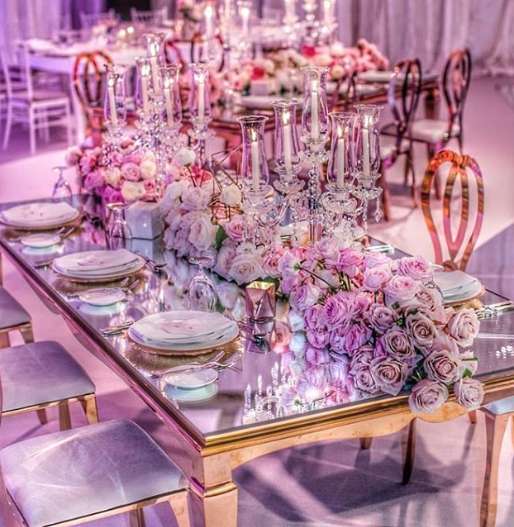 Julie Droin Ziani is a French designer and wedding planner since 2010 who is mostly based in Dubai. Julie has recently opened a branch in Paris to facilitate planning destination weddings in France. Julie and her team turn wedding planning into a fun and creative process that's a celebration in its own right. 
Combining her passion for art, food, flowers and fashion, Julie gracefully guides couples through all the steps of making the wedding celebration a beautiful expression of their unique relationship. Julie has planned many exquisite weddings for Emirati and Saudi families in the UAE. 
Julie recently took part in a French TV show, Mariés Dans L'annee, with 2 other wedding experts where couples who are engaged and planning their wedding come to meet the experts with their families seeking help and advice for their Big Day.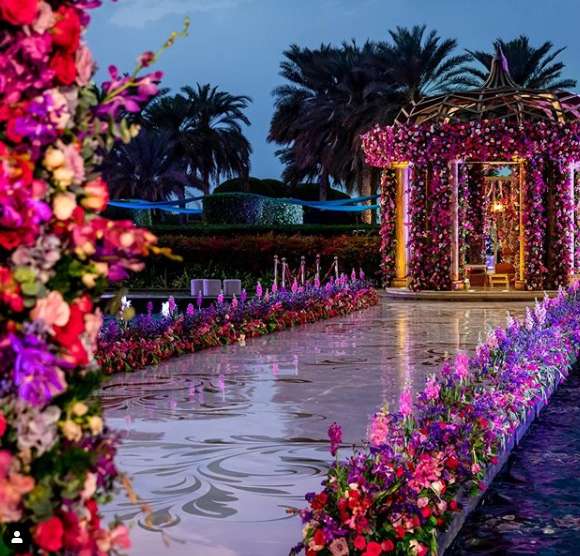 Bianca Events is a full-service event management company that provides complete planning, consulting, and styling for weddings, corporate and social events in the UAE. Bianca provides its clients with spectacular events through creativity and uniqueness based on individual tastes and preferences. 
Run by sisters Sandy and Sawsan Audi, Bianca Events incorporates themes, design layouts, event styles and décor with the ultimate goal of making your wedding an elegant, unique, and memorable experience. Bianca has planned many weddings in Dubai and Abu Dhabi for Arab couples, European couples and more recently they designed and executed multi-day Indian wedding celebrations.
Bianca Events aspires to exceed the expectations of every couple every time by bringing a fresh and innovative approach to event styling and offering outstanding event management right from planning to execution.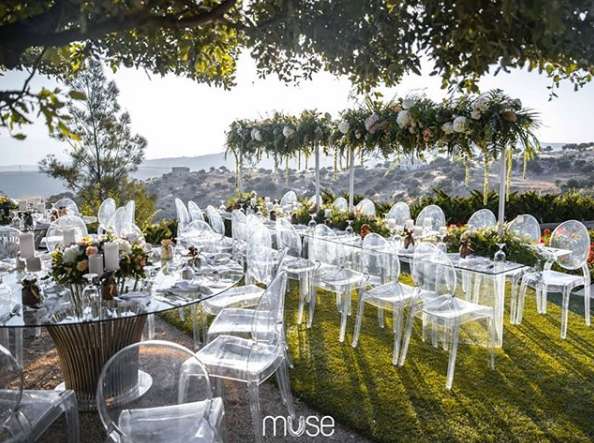 With over 9 years of event management experience and a fine eye for detail and a passion for traveling and cultures, Sandra Bisharat, founded Muse Events in 2014 as a boutique wedding and event planning company in Dubai.​ 
From intimate affairs to elaborate weddings, Sandra has worked on a variety of events and helped create truly memorable and one-of-a-kind experiences for her clients whom she has formed lasting relationships with.
No matter how traditional or avant-garde each concept may be, personalized attention and flawless elegance are at the core of Sandra's thoughtful planning. Sandra has planned weddings in the UAE, in Jordan, Lebanon and Greece.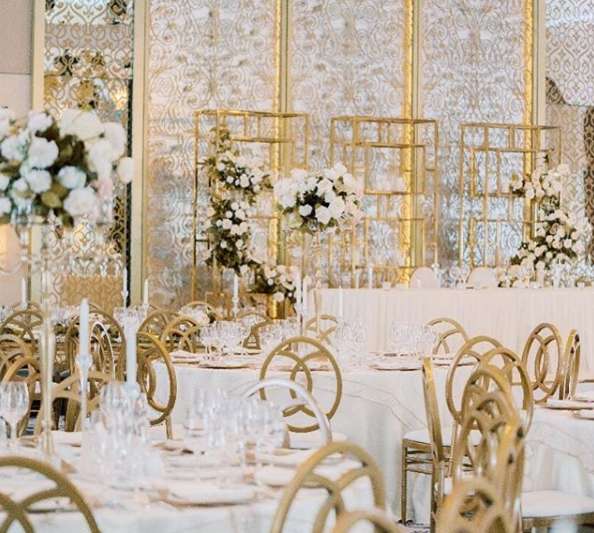 Save The Date (STD) is a boutique event management company based in Dubai which creates beautiful weddings for clients throughout the UAE and abroad. Run by Olga STD is dedicated to building unforgettable experiences and long lasting memories for every client with strong focus on details.
Weddings created by STD are highly customized and reflect the personality and essence of each client. Olga describes the style of STD as timeless and classy with a touch of fine art; she loves to get her inspiration from architecture, traveling, nature, history and art.
 Olga has planned and executed several Nigerian weddings in Dubai and has become a prominent name in Nigeria among couples seeking destination wedding planners.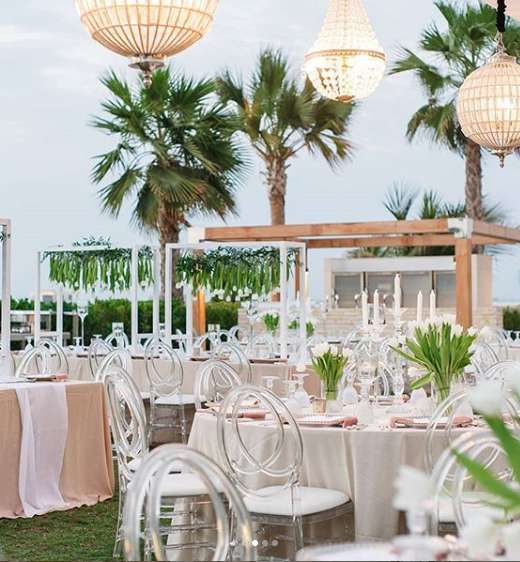 The Purple Chair (TPC) is a full service design house based in Dubai, established in 2015,  that produces classically beautiful weddings and events. Known for their minimalist and cohesive designs, the team work closely with every couple to create tasteful and timeless weddings.
The Purple Chair believes that your special day should be elegant, romantic and most importantly have location inspired influence. Whether it is in a beautiful garden, beach side venue or an elegant ballroom, we work with the couple to further enhance the beauty of the location and create a design personalized for the occasion.