Where to Buy Engagement Rings in Abu Dhabi
Getting married soon?
Looking for Bridal Jewelry?
Let's help you find the right jewelry store.
Get Offers Today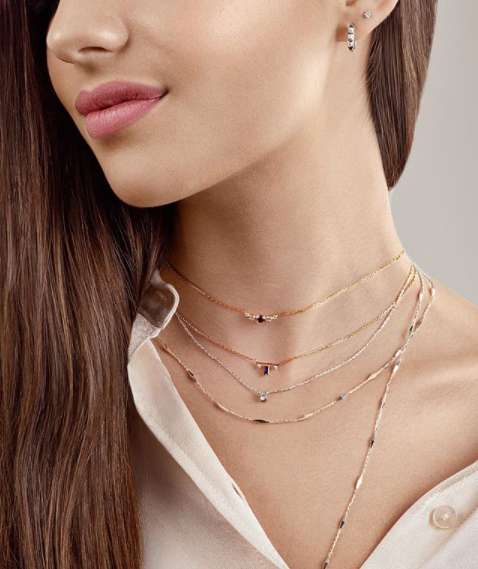 Many brides consider shopping for their jewelry their favorite part of getting ready for their wedding, after all, most brides love the idea of wearing beautiful jewelry designs that they chose for their special day. You can find many beautiful engagement rings in Abu Dhabi.
If you are a bride getting married in the UAE or traveling there to do some shopping like many brides in the Middle East, consider visiting the top jewelry stores in Abu Dhabi.
Abu Dhabi is considered to be one of the best cities for shopping, and brides love to go to Abu Dhabi to get everything they need. And one of those things is bridal jewelry.
Abu Dhabi is home to some of the top international jewelry brands, you will find a wide variety of jewelry at different price ranges and different styles to suit every bride.
We previously shared the top jewelry stores in Dubai and Sharjah, and now it's time for you to find out which are the most popular jewelers in Abu Dhabi.
So if you are looking for some unique and beautiful engagement rings in Abu Dhabi you will find what you're looking for in Abu Dhabi.
Check out the top jewelers in Abu Dhabi here.
Established in 1930, Al Zain Jewellery stands as a recognized and preferred jeweler of choice in the GCC region. Al Zain Jewellery is recognized as a leading designer, manufacturer, and retailer of luxury and affordable diamond Jewellery and gold Jewellery, and engagement rings in Abu Dhabi.
With unrivaled expertise in diamonds and natural pearls, Al Zain Jewellery works with exquisite precious stones in creating designs oriented towards GCC clientele's discerning, unique, and often extravagant taste levels. Al Zain Jewellery has gained international recognition for its traditional and heritage designs in 21K gold, and with a very unique gold color has become a sought-after brand to celebrate and preserve local Arabian traditions and heritage. Al Zain Jewellery has boutiques across the GCC in Bahrain, Al Khobar, Riyadh, Jeddah, Dhahran, Dubai, Abu Dhabi, and Qatar.  
International jewelry brand Bulgari has 4 branches in Abu Dhabi, Bulgari stores offer supreme gemstones, breathtaking craftsmanship, and modern, vibrant designs and engagement rings in Abu Dhabi since 1884.
Damas Jewellery was originally founded back in 1907, the start of a remarkable legacy to offer goldsmith services in the Middle East. In 1959 Damas Jewellery opened its first store at the gold souq in Dubai.
In 2019 was the launch of a new era for Damas with a vision: Crafting tomorrow's dreams, inspiring your imagination, honoring their heritage.
A name of Arabic origin meaning Joy or Happiness….Farah jewelry collection celebrates this happy spirit and bold attitude. Farah is crafted to make every woman feel exquisite and joyful. Inspired by the essence of transformative beauty Farah represents the free spirit of the woman today. Farah complements this spirited woman with extraordinary jewelry pieces that say you are unique, you are special.
The Abdullah family started the jewelry business in 1907, the time where craftsmanship, culture, and innovation became a tradition. Jawhara Jewellery since 1907 With extensive knowledge and decades of jewellery business experience, Jawhara as an Emarati Jewellery company was born out of the notion that jewellery should resonate with the wearer's innermost desires. Jawhara began with traditional and modern jewellery designs with unique beauty and quality. 
Liali Jewellery is a Dubai based jewellery company with a chain of up-market boutiques under the name of LIALI. Started in June 1999 by Raed Ahmad Baker and Anuraag Sinha, today Liali boasts of 23 outlets in most of UAE / Oman & Bahrain landmark locations. The company specializes in certified diamonds, pearls, precious and semi-precious stones, 18k gold, customized handcrafted jewellery. Liali takes pride in bringing innovative concepts in jewellery and consistently endeavours to keep up with the latest trends around the world. Today Liali is associated with fine jewellery and personalized service that epitomize trust. It has established itself as a name to reckon with over the last 20 years. The Liali brand embodies the soul of the contemporary woman.
Malabar Group was founded in 1993 by a team of enterprising entrepreneurs, led by the visionary genius of Mr. M P Ahammed when he explored beyond his immediate circle in the agri-corp industry to establish a jewelry trading company in a historical city called Kozhikode. Since then, keeping alive the golden spirit of the brand, the Group has remained constant, in its successful forays nurtured by expertise, vision, and guidance, into a formidable business conglomerate. The HQ (headquarters) of Malabar Group located in Kozhikode shines bright as a beacon of success for an empire built on Trust, Teamwork, and Goodwill.
Piaget's watch and jewelry designs embody the eternal quest for technical mastery, transformed by boldness, expertise, and imagination.
Every story has a beginning. Discover how Tiffany & Co. began in 1837 and grew into a global design house at the forefront of innovative jewelry design and expert craftsmanship. Charles Lewis Tiffany's passion for acquiring rare and unusual gemstones paved the way for Tiffany & Co.'s longstanding legacy of discovery and exploration, establishing the company's reputation as a world-renowned jeweler.
Having been in the business of creating masterpieces that are an epitome of elegance, beauty, and perfection since 1977, Krikor and Haroutioun Yessayan have made their distinct mark in the world of fine jewelry. Their vision shone through decades and emerged in everlasting glory, and Yessayan Jewelry became regaled for its excellence in craftsmanship and design. 
From the conceptual stage to the final timeless work of art, the attention to detail given to every intricate element of the jewelry is the legacy YESSAYAN passes on to the customers. The purity of quality and unmatched expertise are valued the brand bases itself on. From the Gulf region to the Middle East, Asia, Europe, and The United States, the popularity of Yessayan Jewelry is a story to behold.