Alyne Wedding Dress Collection for Spring/Summer 2023 by Rita Vinieris
Getting married soon?
Looking for a Wedding Dress?
Let's help you find it.
Get Offers Today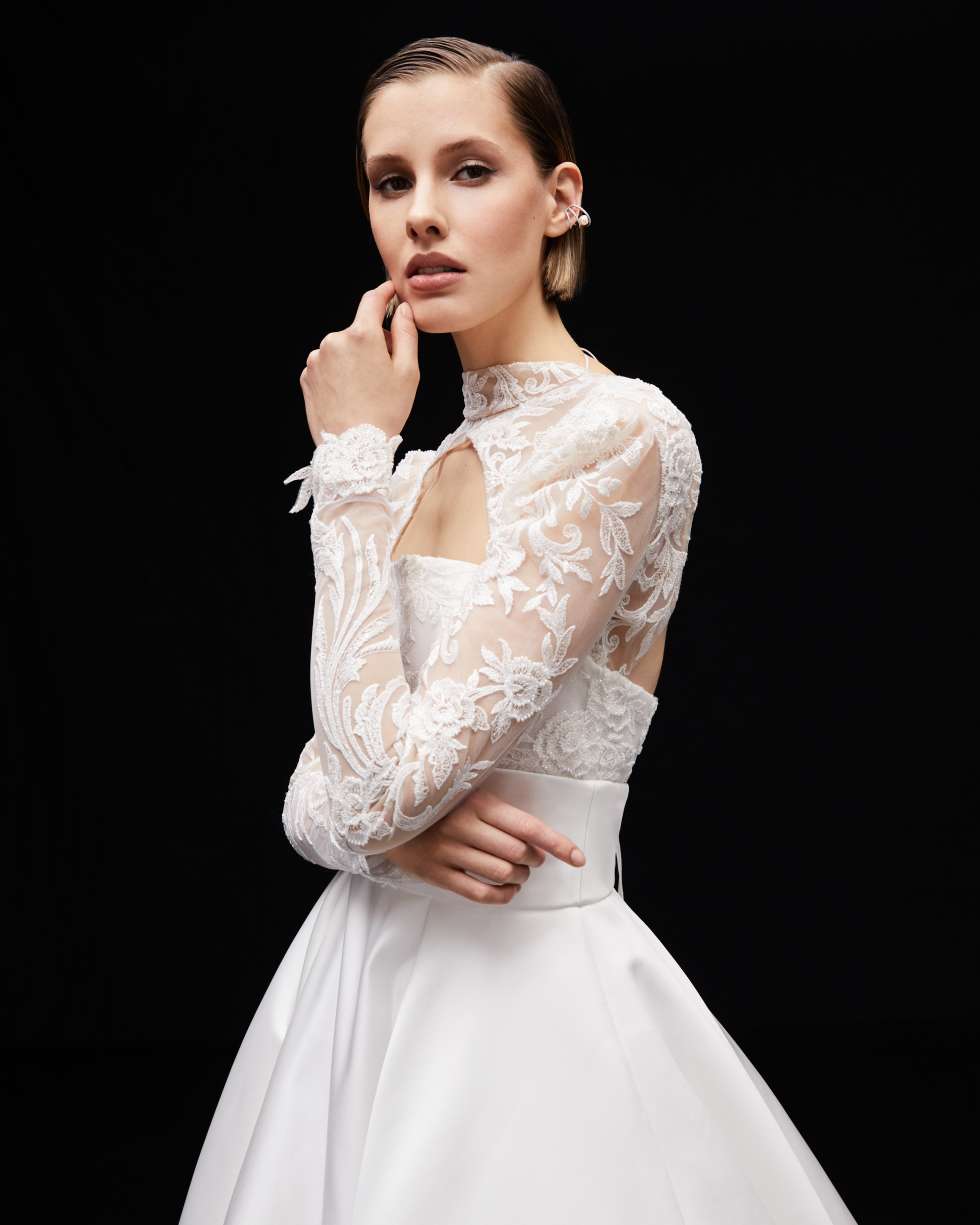 The Alyne bridal collection by Rita Vinieris for Spring 2023 is all about "Blurred Beauty in Simplicity".
"Making simple as simple as possible with new energy to lift spirits, spark joy and invite all to the celebration. Through emotional staggered layers, rare romantic touches, and cloudy volumes, tried-and-true classics are reinterpreted to still hold a modern interest. Fluid lines and sculptural construction of ethereal textures and luscious silks, organically drape the body creating voluminous and pure silhouettes. The spirit is modern and undiluted."-Rita 
The beautiful Alyne wedding dress collection by Rita Vinieris for Spring 2023 features plunging sweetheart fits and flare crepe gowns, textured tulle skirts with belts, and embroidered shimmer lace, and so many beautiful details.