Best Indian Wedding Photographers in Dubai
Getting married soon?
Looking for a Wedding Planner?
Let's help you find the right one for you.
Get Offers Today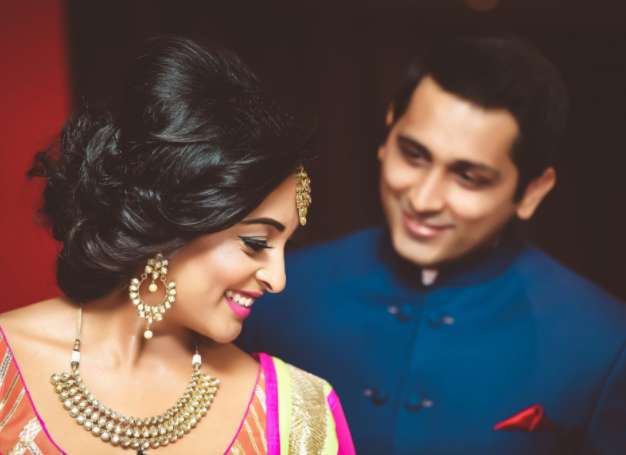 The UAE is a popular wedding destination for Indian weddings. Whether they are Indian couples who fly to Dubai, or elsewhere in the UAE, to have a destination wedding, or Indians who live in Dubai, it is important for Indian couples to find the right Indian wedding photographer who understands their requirements.
Dubai has many services to offer Indian couples and families who are planning weddings in Dubai, and Dubai certainly makes them feel welcomed. Dubai is a great wedding destination for all kinds of weddings. Click here to see some Indian weddings that took place in Dubai!
There are many wedding venues that offer amazing Dubai wedding packages for all kinds of weddings and budgets!
Indian wedding photography Dubai is a popular choice among Indian couples who are having their weddings in Dubai.
If you are looking for the best Indian wedding photographer and don't know where to start from, we are here to help you out!
Here you can find an alphabetical list of the best Indian wedding photographers in Dubai to capture your special moments.
Create timeless and classic memories of your wedding day with Ajay Golani's photography!
Combining the aesthetics of an artist, the emotions of an actor, the mode of a celebrity, and a keen interest in capturing precious moments, Dubai-based photographer, Ajay Golani, is a top wedding pro. While his photographic skills are brilliant, it is his affinity for great weddings that narrate the beauty of each event. Expert in creating timeless and classic memories of your wedding day, Ajay Golani's Photography is intimate, original, and creative. He follows a storytelling style of photography.
Using great lighting techniques and professional high screen video cameras, Ajay Golani is acclaimed for creating imagery for wedding ceremonies, corporate events, commercial events, anniversaries, birthday celebrations, theater production, promotional filming photography, christenings, corporate training, and many more.
A talented documentary and destination wedding photographer, who focuses on bringing the best side of every couple.
Known to be a visual storyteller, Chandan will capture every special moment and tell your love story.
Chandan will document the couple's big day as they naturally unfold so that they can relax and enjoy the wedding. Visual Storytelling by Chandan Sojitra is available for weddings in the UK and the UAE and destination weddings abroad.
Denee Motion Boutique Wedding Films is a team of experienced and creative wedding filmmakers based in London, UK. Their team routinely travels the world documenting high-end weddings for discerning couples. They capture what is most important: the love between two people and the emotions throughout the day.
After many years in the industry, their primary goal remains the same to deliver timeless and elegant wedding films.
Digitally Studio is UAE's premier and one of the most established one-stop-shop for a whole range of Film Production, Photography, and Studio services.
Digitally is one of the leading film and photo production studios in the United Arab Emirates.
Founded in 2012 by Myraa & Anish and having covered over 160 weddings all across the world, their in-house team of creative and talented photographers, videographers, and editors are here to make your wedding a memory you will forever cherish.
Being Based in Dubai has helped them branch out into covering multiple types of weddings. Be it an Indian wedding, or a Western wedding, they cover it all!
A professional wedding photographer who is ready to travel worldwide to capture your special moments, from documentaries to portraits Kashyap Sagar is ready to capture your happy moments.
In the rapidly growing industry of wedding photography, they catch the eye by believing the idea and story every picture holds behind it. Started with a photography studio in India by Mr. Solanki in 1984 to increase their branches to Dubai, U.A.E.
With their team of adept photographers and videographers galvanized by art, inventiveness, and inspiration they keep the faith that every celebration is exclusive.
With more than 15 years of experience in photography, Salt is an international standard of quality in the sphere of modern photography: Membership of ISPWP: the International Society of Professional Wedding Photographers and Membership of Best of Wedding Photography.
Salt Studio will pack and save your wonderful memories, allowing you to open the box with your memories any time, to remember all the best moments in your life. 
A professional Indian freelance photographer now living in Dubai capturing the perfect moments in time.
They are surrounded by perfect moments and here to work and make things possible for you, to share milestones using a fun timeline, to shoot as honestly as possible.
They love to capture special moments and aim to offer relaxed, fun and natural photo-shoots. From your wedding to your child's birthday party.
A team of Dubai photographers and videographers, founded by Melon and Arish, along with their team of creative individuals - their goal is to save the world from boring photos and videos. They don't want to just give you photos and videos! They want to give you works of art, images that will make you skip a heartbeat or take your breath away. The MelRish Studio is considered among the best wedding photographers in Dubai. 
---
Also see: