The Best Wedding Flower Shops and Florists in Lebanon
Getting married soon?
Looking for Florists?
Let's help you find them.
Get Offers Today
Wedding flowers are one of the main details at weddings, as they are used in the wedding centerpieces, wedding entrance, wedding kosha, bridal bouquet, and other wedding decorations. This is why choosing the right wedding florist or flower shop is very important, and you should always see your florists work at other weddings before deciding to book them for your wedding.
Lebanon is known to have some of the most beautiful, glamorous, and creative Lebanese weddings, they have some of the most amazing wedding planners in the Middle East. Check out the top wedding planners in Lebanon right here! But of course, every wedding planner needs a florist to provide them with the best and most beautiful wedding flowers and blooms, and some of the professional and popular florists collaborate with the wedding planners to create the wedding decorations and designs.
If you have seen some of the most beautiful weddings that are taking place in Lebanon then you must have seen how amazing and beautiful the floral designs are, if you missed them then you must check out the top Lebanese weddings that took place in Lebanon here!
To help save you time and effort we made the research for you, and we are sharing with you some of the most popular florists and flower shops in Lebanon for you to consider for your wedding.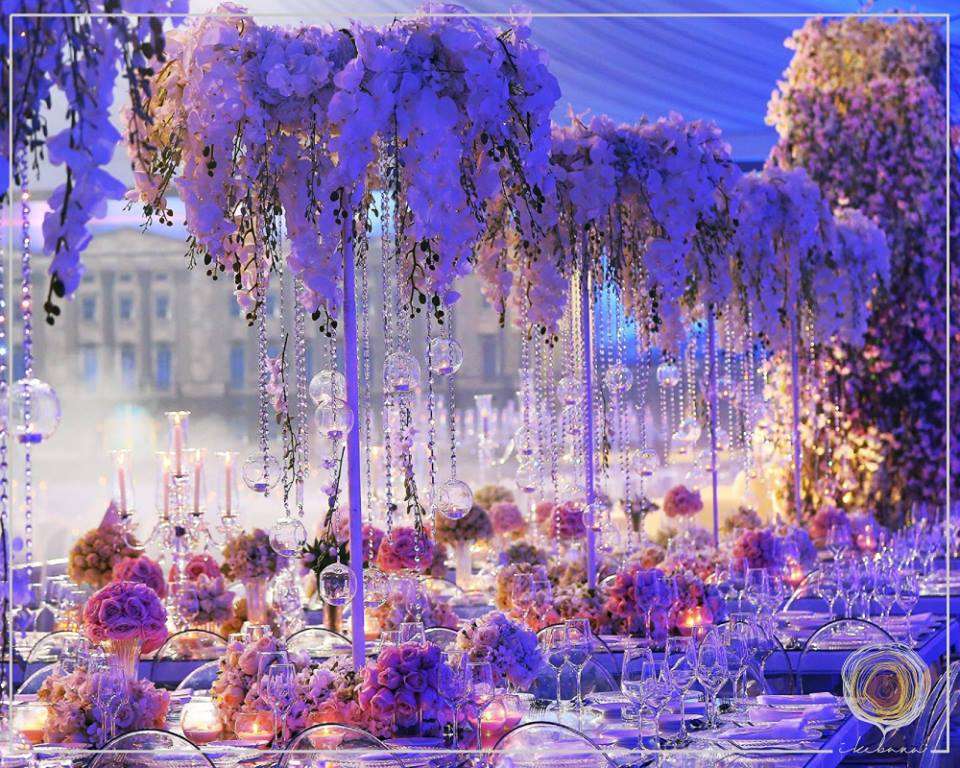 Ikebana is one of the top places for wedding flowers and flower designs in Lebanon, Ikebana has created some of the most magical, luxurious, and unique floral designs for some of Lebanon's most talked about weddings. A favorite among Lebanon's brides and wedding planners.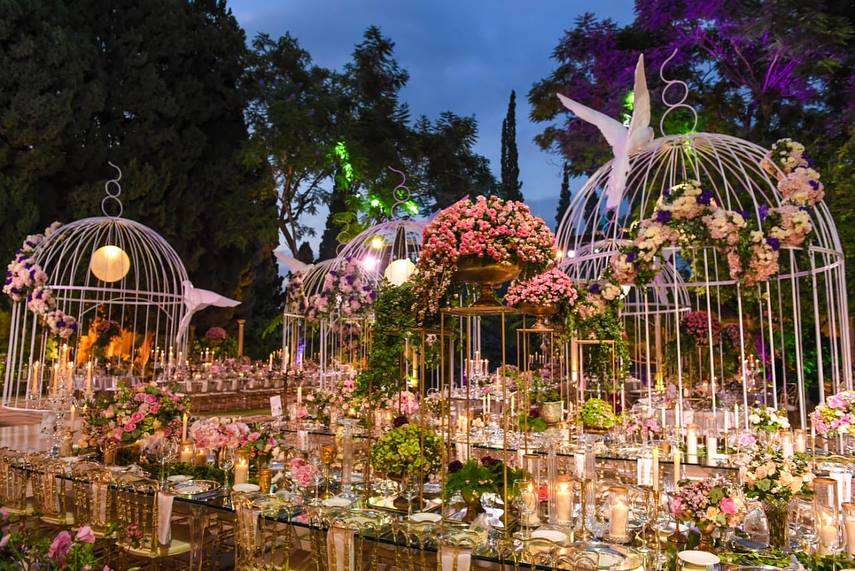 Ivy Lane Floral Design is one of the top places for wedding flowers in Lebanon, they created some breathtaking flower designs for some of Lebanon's top weddings, if you are looking for a professional team, with an eye for detail, and creativity, Ivy Lane is the place for you.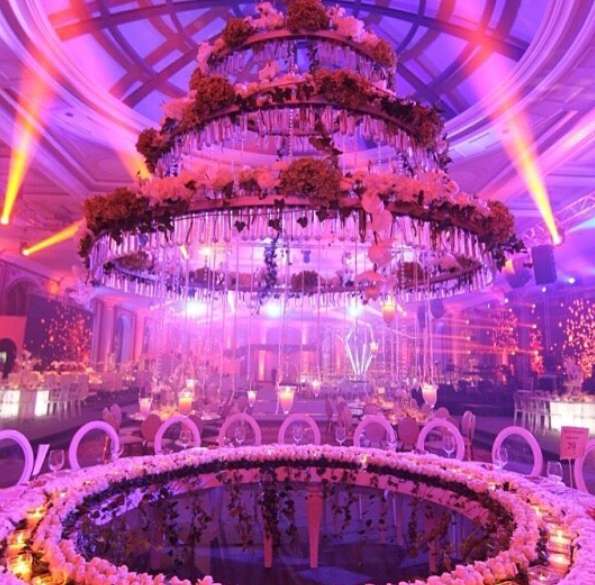 Gladioli by Dolly Khairallah will help you bring your dream to reality, the team at Gladioli will create the most wonderful floral designs no matter how luxurious or glamorous, or how simple and minimal you want them to be.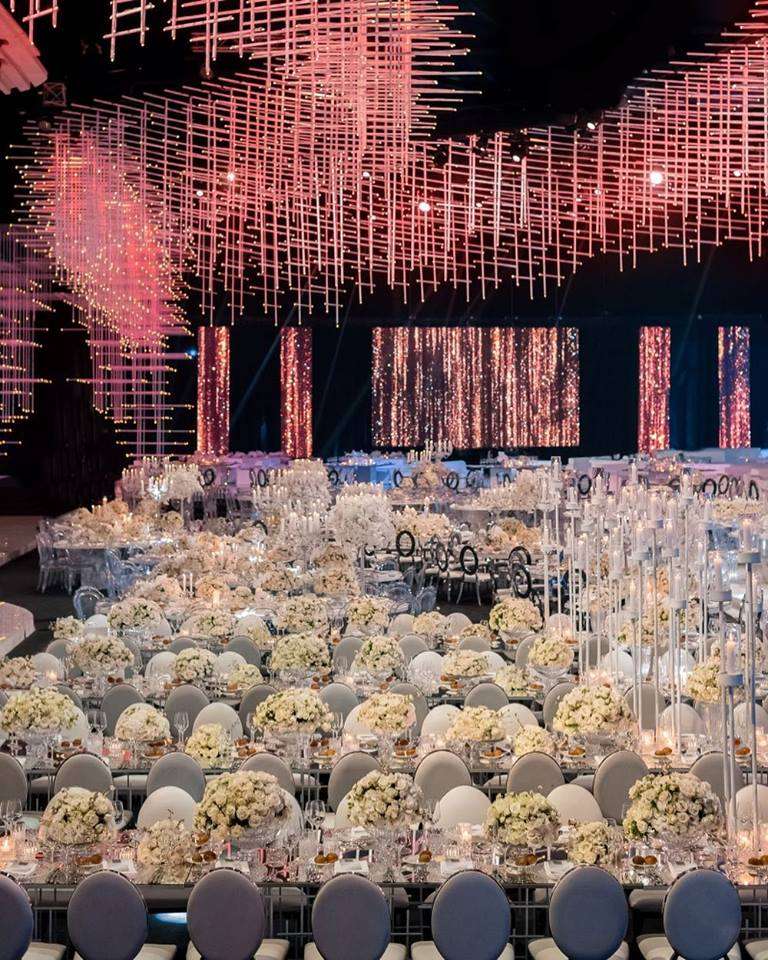 Floral designers and producers of luxury weddings in Lebanon, Dubai, and Qatar, Casa Del Flora is here to bring your wedding to life with their exquisite wedding flowers. From the team of 15 people and the first Casa Del Flora that opened in 1974, Casa Del Flora has grown to a team of 120 specialized florists, designers, and technicians. Casa Del Flora activities now also include flower production, wedding decorations as well as trail and wholesale of flowers and accessories for florists alike.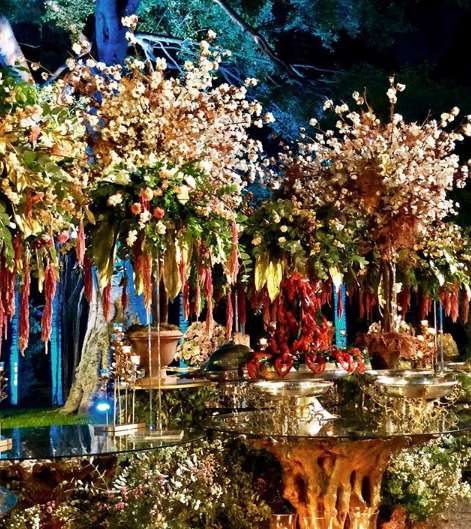 Multi-talented Rosy Farra Afif created Rosen Beirut Floral Studio and is considered to be one of the most talented floral stylists in Lebanon, also a great jewelry designer.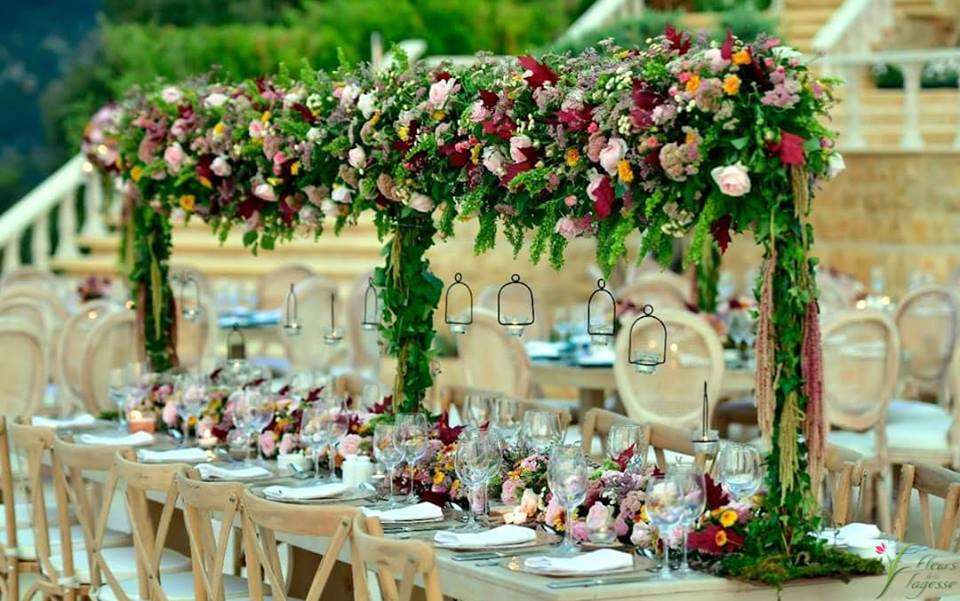 Since 1980, "Fleurs de la Sagesse" has been succeeding in the creation of various floral compositions. Their main aim is to create simple and astonishing arrangements, bouquets and many more that will satisfy your desires. Fleurs de la Sagesse designs a unique and personalized composition for each of our customers. Fleurs de la Sagesse guaranties the finest choices of wedding flower and ornaments to make your wedding day even more special.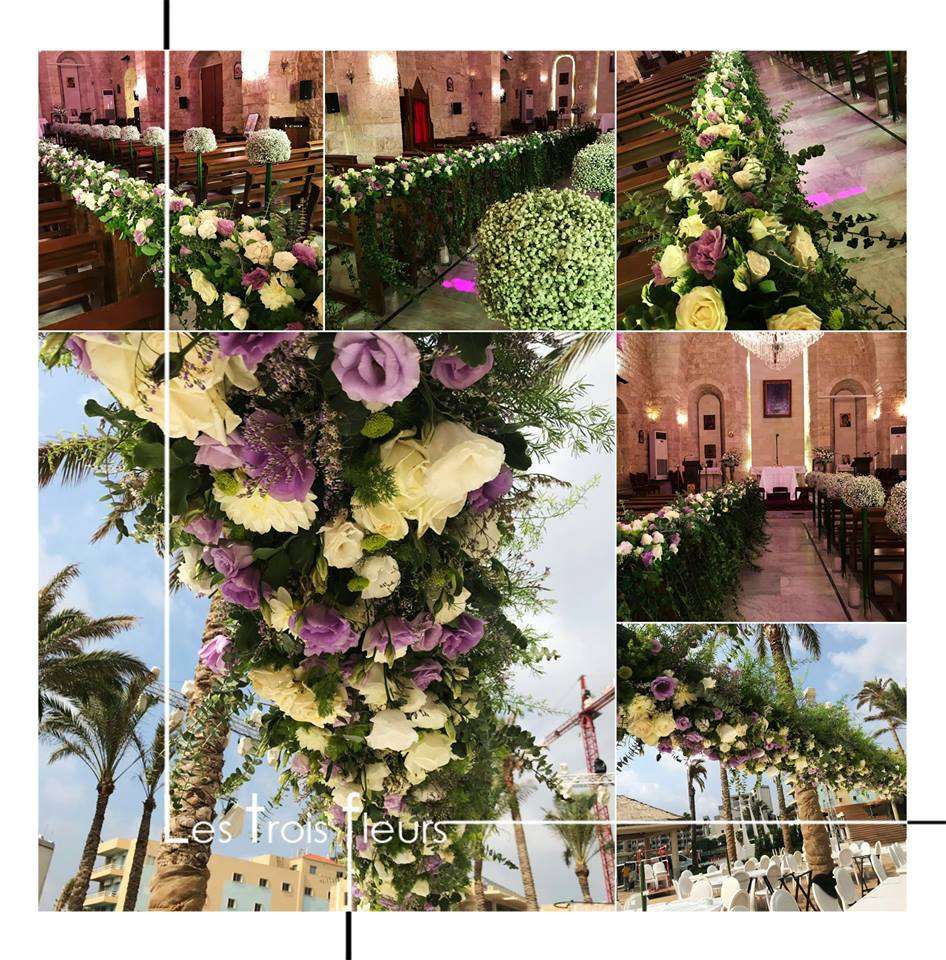 They help individuals express feelings and thoughts easily using flowers and offer clients decades of experience in floral and landscape design.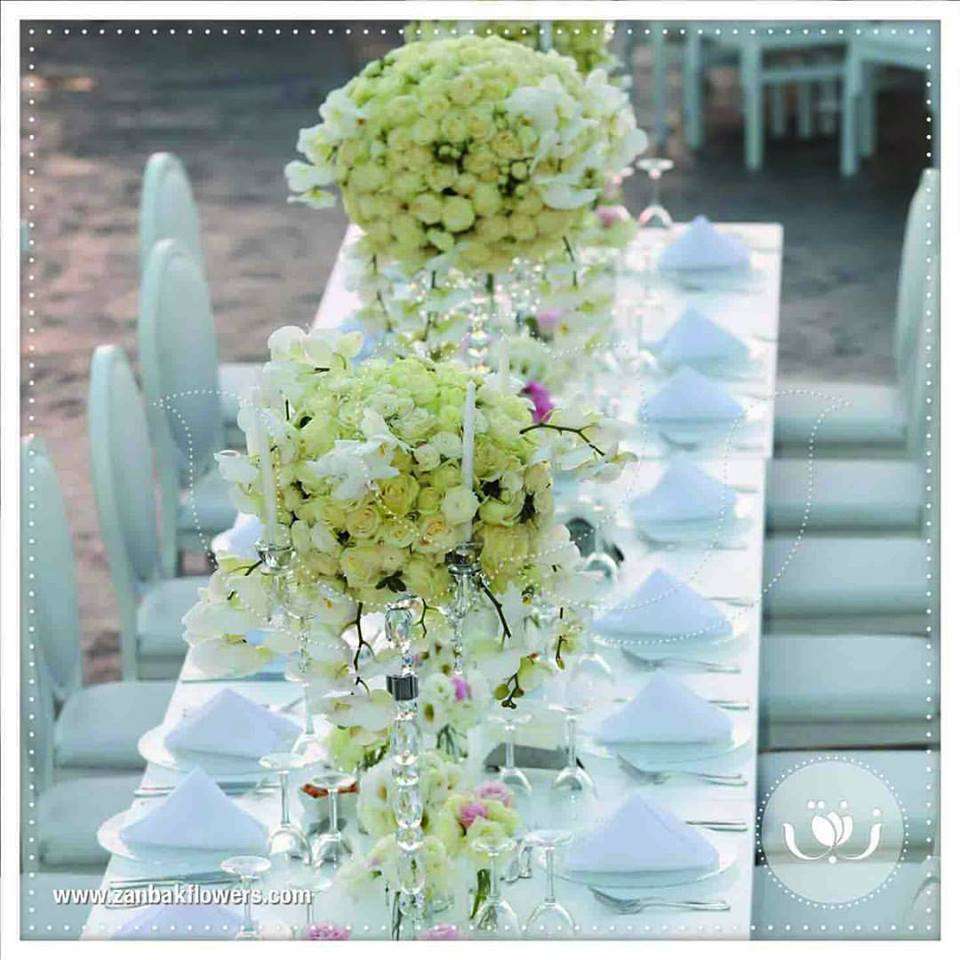 Zanbak Flower boutique is a family business flower shop specialized in all kind of flower decorations for all your occasions, their creative professional florists can provide you the best designs that suit all your needs with an affordable budget, this shop is owned by Grace and Mike Barbour located in Beirut, Zalqa.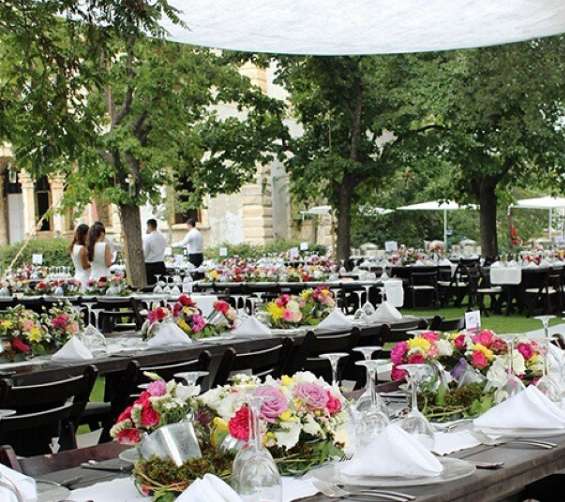 Christian Joe Flowers decorate your dream day in creative designs, great quality of products and service and best price! As you can benefit from the event planning service, where all the wedding will be organized, planned and executed by the professionals where you will have the time to enjoy every moment.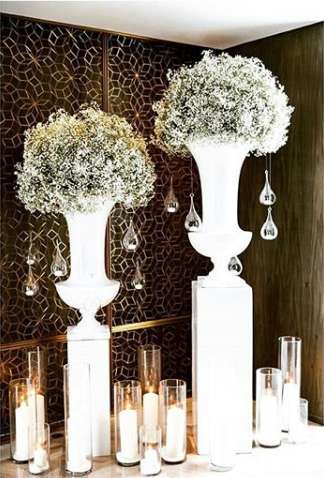 Exotica was founded in Lebanon in 1978 under Debbane Group, as an agricultural company involved in the ornamental and gifting sector. Since then, they have grown to become a leading provider of first class floristry and landscape contracting in the Middle East and North Africa. Countries they are active in include Lebanon, UAE, Syria, Jordan, Saudi Arabia, Qatar, Egypt, Yemen, and Kuwait among others. With a wide range of services and expertise marketed through smart and unique advertising campaigns, Exotica has established itself as a leading horticultural business with 'promoting green' as a core pillar in its mission.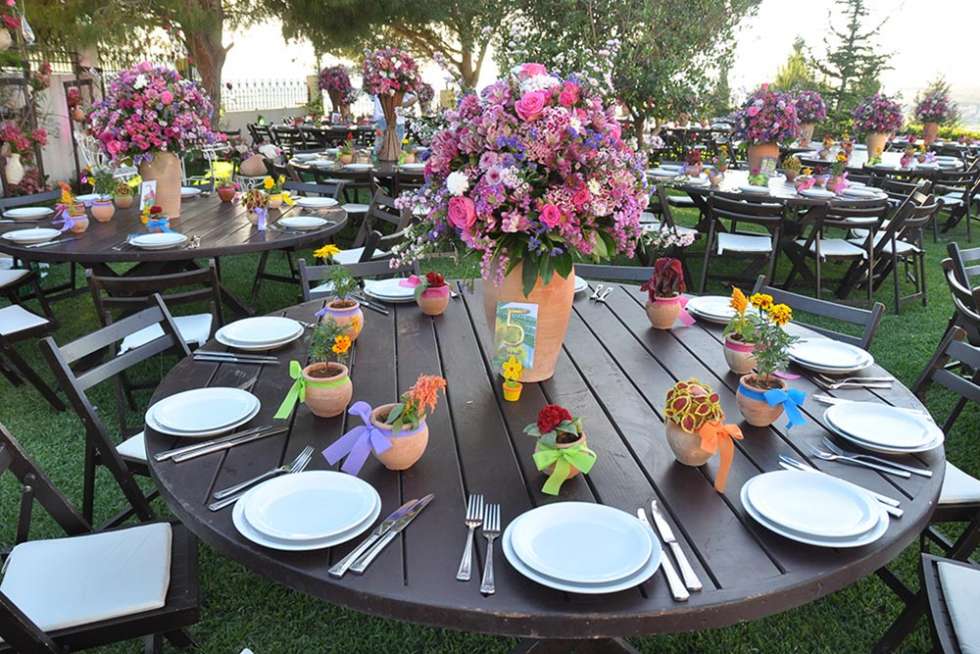 Lebanese brothers, Charbel AND Georges Khalil have operated in the weddings and events business since 2009. Georges holding a degree in floral arts from "Societe de l'enseignement professional du Rhone" S.E.P.R.- France & Charbel, business administration graduated from Sapienza University, Rome - Italy. The intelligent mix of irreverent Lebanese wit and refined Italian taste, together with attention to detail are the foundation of today's GIORGIO Flowers philosophy, which has given life to a unique concept called "A step... for life".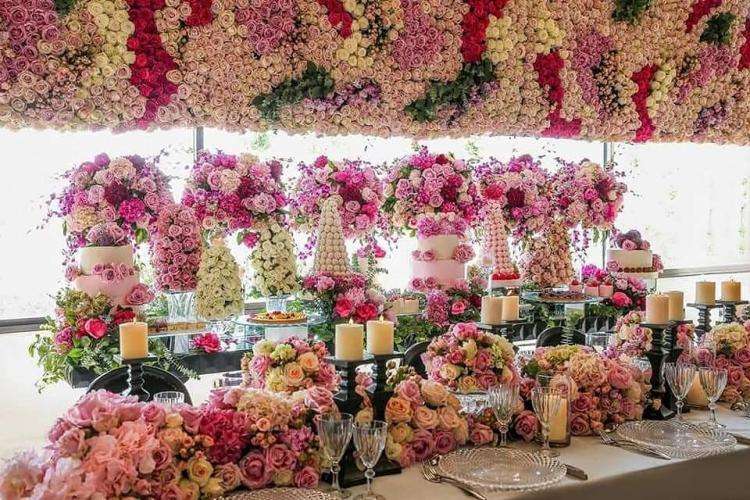 An international floral designer located in Dekwaneh Beirut, a popular choice among brides and with more than 20K followers on Instagram Le Dany creates magical floral designs to suit every wedding.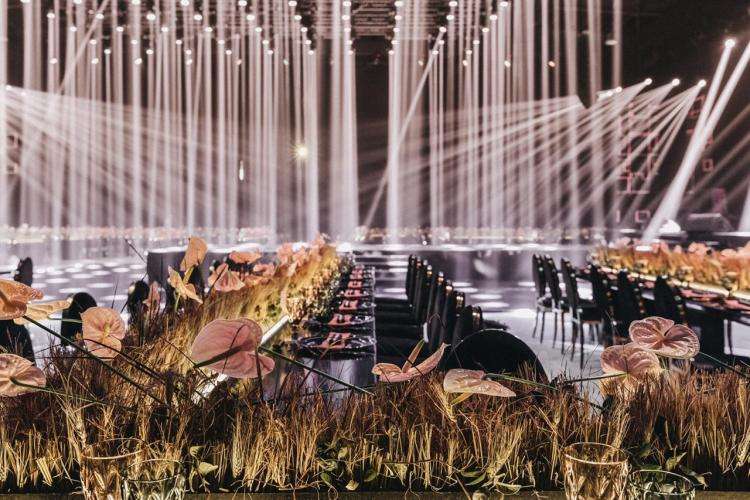 Between the love of nature and the attraction for the creativity in arts, a passion for flowers and landscape design was born. "Ma.Sa.Ha" which means space, was the name chosen for the company. The main target was to create spaces for persons who admire ideas that come "out of the box". Therefore, Ma.Sa.Ha is specialized in Weddings and Event Decoration, Landscaping, and Art Installation including Land Art.