Popular Female Photographers in Abu Dhabi
Getting married soon?
Looking for Wedding Photographers?
Let's help you find them.
Get Offers Today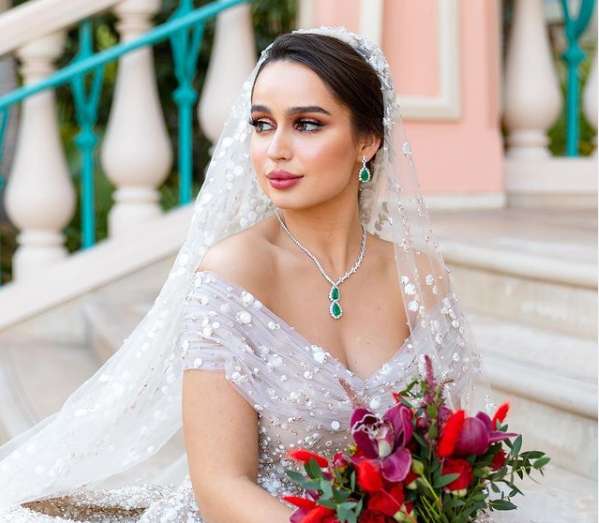 No wedding is complete if there isn't a talented wedding photographer to capture your special wedding pictures. When it comes to wedding photography, it is very important that you choose a photographer you are comfortable working with, and someone who is a professional in what they do.
Many brides in the Middle East and especially in the Gulf Region prefer a female photographer, and now more than ever female wedding photographers are taking center stage. A few years before female wedding photographers were chosen for women-only weddings and events, but now couples are also choosing them for their mixed weddings as well because they have proved their amazing talent and many female photographers have become very popular in the wedding industry.
If you are getting married in Abu Dhabi you will find that there are many super talented female wedding photographers in Abu Dhabi that are very popular among brides.
Also check:
The Top Wedding Photographers in Abu Dhabi
Popular Female Photographers in Dubai
Top Wedding Photographers and Photo Studios in Sharjah
To help you find the best female wedding photographer in Abu Dhabi we have a list here for you to save you time and effort:
Honeymoon Studi make sure you have your pre-wedding consultation, wedding day shooting, and post-wedding production in the most professional way.
Providing professional photo and video services for years, they have mastered the art of improvisation and the art of formulation. They will create an interesting story about your wedding day.
They value the time and effort you put in creating the perfect wedding and we strive to make your day look stunning in beautiful videos and photos, which you can treasure for a lifetime.
Pravda Studio turns stories into visuals, their works are captured with feelings that show a sense of professionalism, creativity, and storytelling. They creatively tell stories that give memories for a lifetime. They are the leading photography and videography company that shoots Cinematic Weddings, Commercials, Lifestyle, Portrait, Corporate Events, and media production in Abu Dhabi, UAE.
Pravda Studio is founded by a local artist/photographer, Fatima Al-Rumaithi in the year 2003, in the heart of Khalidiyah, Abu Dhabi, UAE.  She is an energetic artist/photographer leading a creative squad that turns moments into memories through storytelling. 
Saskia Marloh and her dedicated multi-lingual team help you create your vision and immortalize your memories. Swiss-German female wedding photographer, born and brought up in Thessaloniki, Greece, and based in Abu Dhabi and Frankfurt, serving couples in Abu Dhabi, UAE, the Middle East, and Europe.
Specializes in Emirati weddings in Abu Dhabi and Dubai, as well as, destination weddings and honeymoon photography in the Middle East, Germany, France, and Italy.
Salt Studio offers wedding, family, and portrait photography in Dubai, Abu-Dhabi and all around the Middle East.
With more than 15 years of experience in photography; more than 15 years of life, feeling, quests and love. With an international standard of quality in the sphere of modern photography: Membership of ISPWP: the International Society of Professional Wedding Photographers and Membership of Best of Wedding Photography.
Located on Reem Island. It is a very creative and artistic 320sqm. studio, which runs by a group of enthusiastic, energetic, and creative professionals, with a hand in all aspects of the industry under the lead of Ekaterina Ivankina. Ekaterina's passion for people and photographs makes her a true artist of photography and enables her to create lasting, genuine, and dramatic images that capture special moments in time.
Ekaterina combined her two passions and started The Loft Photo Studio leaning on her valuable experience, gained through work as a freelance photography artist for several years in Dubai and Abu Dhabi. The studio allows its artists to work in a relaxed and productive atmosphere, to achieve the best results possible. We are working with families, children, fashion, modeling, portraits, weddings, brides, engagements, parties and etc. and operate in Abu Dhabi, Dubai, and all Emirates within UAE.