A Rose Ombre Wedding in Lebanon
Getting married soon?
Looking for a Wedding Venue?
Let's help you find the right one.
Get Offers Today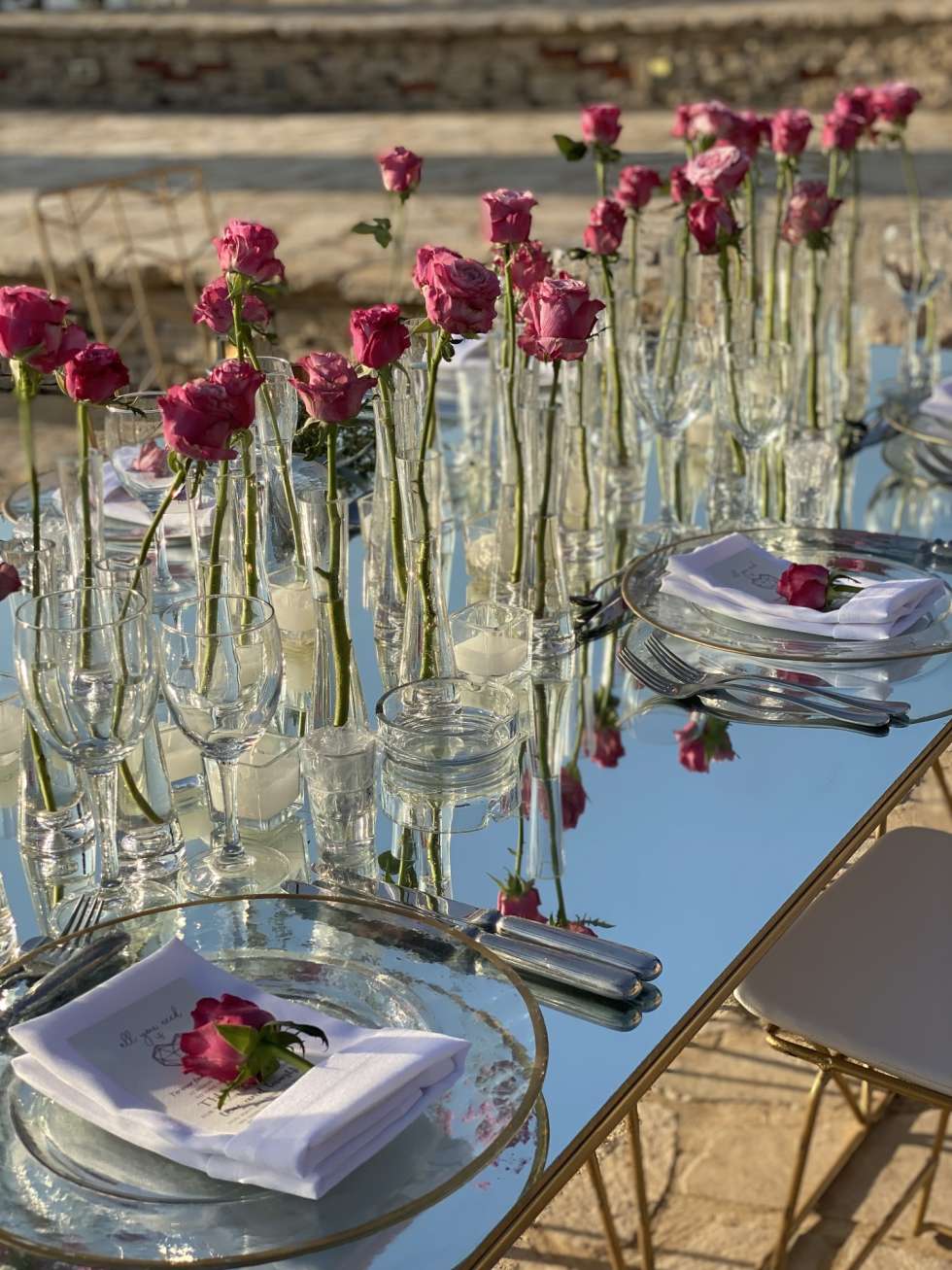 The beautiful wedding of Jessy and Mario took place in Lebanon at the beautiful and elegant Chateau Rweiss venue on 17 July 2021. It was planned and designed by Maya Toubia and her team. 
The wedding designers and planners dressed up the garden area in white floral arrangements that looked pure, chic, and timeless - perfect for the bride to walk down the aisle.
For the reception, the wedding design had an elegant ombre theme with blush and pink tones fading into each other, thus, creating a magical setup in the beautiful garden of Chateau Rweiss.
The long mirrored tables were decorated with the most beautiful colorful roses graduating from light pink to darker shades.
The trees were wrapped with fairy lights that lit up the wedding venue softly.
Nothing is more romantic and elegant than a rose ombre wedding theme!
---
Wedding Planner: Maya Toubia
Wedding Venue: Chateau Rweiss