Tips On Choosing The Best Engagement Rings
Getting married soon?
Looking for Bridal Jewelry?
Let's help you find the right jewelry store.
Get Offers Today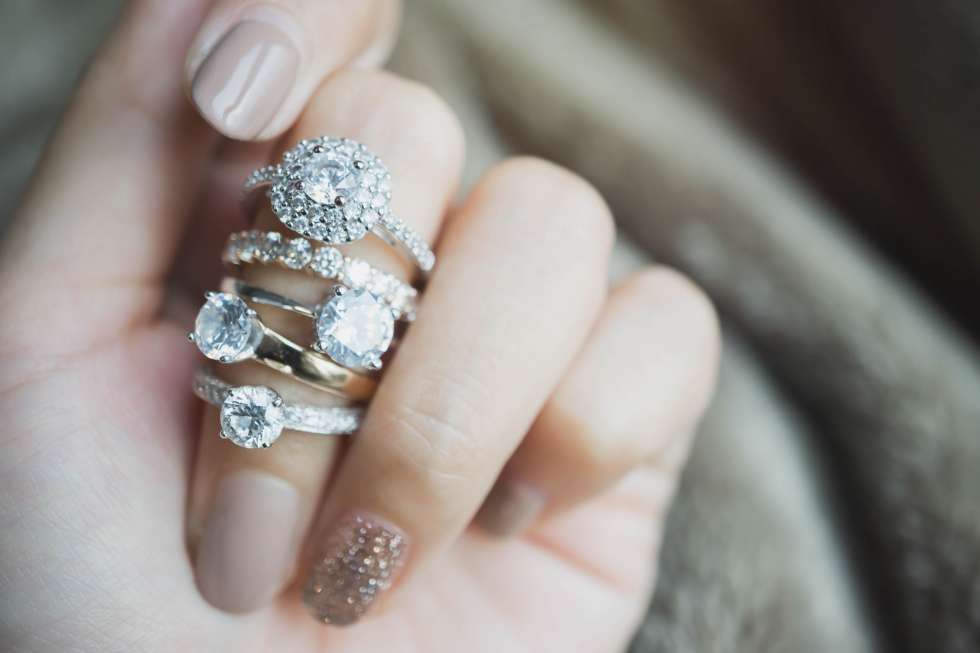 You've finally decided to put a ring on it. Congratulations! But before approaching your significant other, saying 'Yes!' will have to be the second thing on your list—as engagement ring shopping should be your first. As simple as it may seem, there are many things you should know when it comes to finding that perfect ring. It isn't just a band with a diamond on it; it's a lot more. There are a ton of specifics you need to dive into so you could get the best possible rock there could ever be on your soon-to-be-life partner's hand (as long as it's within your budget, of course).
Wherever you may be, finding expert sellers ought to be on top of your mind. If you're from Auckland, for instance, you should check out Diamonds On Richmond or other experts like them to get a quality and authentic ring for your special person. 
The experts would surely agree that helpful tips are needed for those who don't know the first thing about choosing engagement rings. Here are a few of them:
1. Set A Budget
Of course, people need to set a realistic budget with how much one could spend. Engagement rings can be quite expensive, and you might go out of your budget if the ring is truly a beauty. As much as this is possible, you need to make sure that you stay within your budget because there'll be more expenses for the wedding. 
As for the pricing, it has been widely known that you should have a budget of two to three months of your salary when purchasing an engagement ring. But you don't necessarily have to follow that. You need to be practical and spend within your means. There are a ton of good engagement rings that comes at an affordable price.  
Know more details before buying your ring, read: "Wedding Rings Guide: Everything You Need To Know".
2. Know The Preferred Style
Knowing what your partner wants is always a win. After all, your fiancée's the one who's going to wear the ring, right? It will be a fantastic idea if you get to choose an engagement ring that suits her style the best. This will allow her to fall in love with her ring a lot more. 
To know which one, look at her other jewelry and study her preference. Does your significant other appreciate white gold or yellow gold? Bold or minimalist? Vintage or modern? These are the things you should consider when it comes to picking an engagement ring style. 
Talking to your fiancée's family and friends would be helpful, too. Your significant other might have already shared with them the type of engagement ring she would like to receive. It will give you a better idea of which design you should choose. 
Click here to see more inspiration for your engagement ring!
3. Metal Picking
There are four different metals that you could choose from platinum, white gold, yellow gold, and rose gold. When picking the metal, you should see her choice based on her current jewelry and start there. If she uses silver for most of her rings, go for white gold. 
For some ideas on different metals for your engagement rings, click here!
For a classic look, a white gold ring is the best option. If your significant other prefers colors, go for yellow or rose gold. After picking the color of the metal, it's time to decide if you're going for 14K or 18K gold. The difference is the alloy composition. The 14k option has 58.3% gold, and 18k has 75% gold. When choosing which is better, 14k is suitable for everyday use, and 18k is for special occasions. 
Also, check out: Alternative Metals for Your Wedding Ring
4. Pick The Perfect Shape
Diamond comes in various shapes for engagement rings. It can range from round to heart-shaped ones. But for an engagement ring, the classic look is either the round cut or the cushion cut. If you prefer a cut that appears to be larger, the emerald cut or marquise cut would be the best choice as they are designed to look longer and thus appear bigger. 
Diamond cut preferences vary from person to person. Asking the family and friends of your soon-to-be-fiancée would be a great choice to ensure that you're purchasing the perfect ring. 
5. Know The Diamond Basics
When knowing diamonds in-depth, you should know the four Cs as they define quality and brilliance. 
Cut: Always choose an excellent or ideal cut diamond to have the most brilliance and fire.
Color: It's better to pick a diamond that's almost colorless that ranges from G-I. If coming with a limited budget, D-F works well since they're nearly colorless to the naked eye.
Clarity: VS1 or VS2 provides the best clarity, for there are almost no blemishes visible to the naked eye. 
Carat: The higher the carat, the better. Go for the largest carat you can afford as it will give you the right sparkle for your diamond. 
Conclusion
Planning to propose to your significant other is truly nerve-wracking, so make sure you have found the perfect piece as it'll be worn for eternity and might even be passed on as a family ring. 
With these guides, you'll be able to pick the perfect ring without having to overspend as you know which ones are of value for money.  
With whatever ring you may have chosen to give to your significant other, you have to make sure that it fits her style, and you love the design for yourself as well.