DJ or Band: What Should You Choose for The Wedding?
Getting married soon?
Looking for a DJ or Entertainers?
Let's help you find them.
Get Offers Today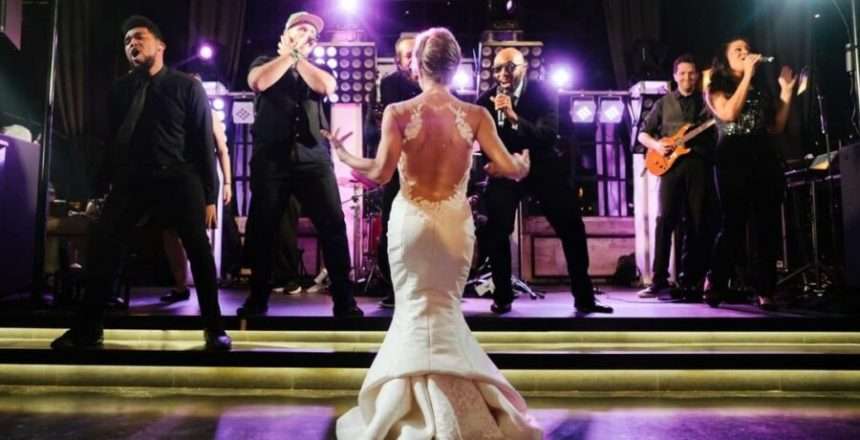 We all know how important music is to any wedding. It's only natural that brides and grooms want to entertain their guests at the wedding with the right choice of music. Guests have cleared time in their schedules to join  the celebration and share the happy moments with the couple. You need to take good care of your guests and make sure that they spend a memorable time at your wedding. 
Some couples get confused as whether to hire a wedding DJ or a live Band to or, perhaps have both! A DJ or Band is a common question that many couples ask their wedding planners or newlyweds to help them decide on which option to go for. 
Wedding music creates the mood and gets everyone on the dance floor, so you sure want your wedding music to be perfect for your guests.
Check out the latest wedding songs here!
Your wedding music and entertainment set the tone for your wedding, so weigh the pros and cons of wedding bands and wedding DJs to help you decidie between the two.
To help you make the decision between a wedding music band or a DJ, check out these points: 
Wedding DJ
Cost: The DJ is normally less expensive than having a band, unless it's a celebrity DJ. 
Customized Playlist: It is easier to arrange a playlist of your favorite songs with a DJ rather than a band.
Consider Your Venue: A DJ is perfect for weddings that take place in smaller venues, as a band needs a bigger space for the setup.
Music Variety: A DJ will have an endless variety of songs instantly available to them and are more flexible in playing a last minute special request. Check out: Kelowna wedding DJ for services and rates. 
Wedding Band
Cost: A wedding music band is a bit more expensive than a wedding DJ.
Atmosphere: A band will make a great atmosphere at the wedding; live music always has a different ambiance and feel than the DJ.
Fun Entertainment: A band can improvise and adjust the tempo of the songs when needed. Even guests that don't enjoy dancing will have fun watching a live band perform.
Personalisation: A band can personalise the wedding for the couple by mentioning their names. 
Keep in Mind
Hear and watch the band play live, whenever possible, a CD or a video is not enough.
Get references and ask for other couples' opinions on their favorite DJs and bands in your area. 
Make sure to tell them which songs you DON'T want them to play.
Place the band directly in front of the guests or somewhere where everyone can see them.