Beautiful Greek Wedding Theme Ideas
Getting married soon?
Looking to hire tableware & decor?
Let's help you find the right supplier.
Get Offers Today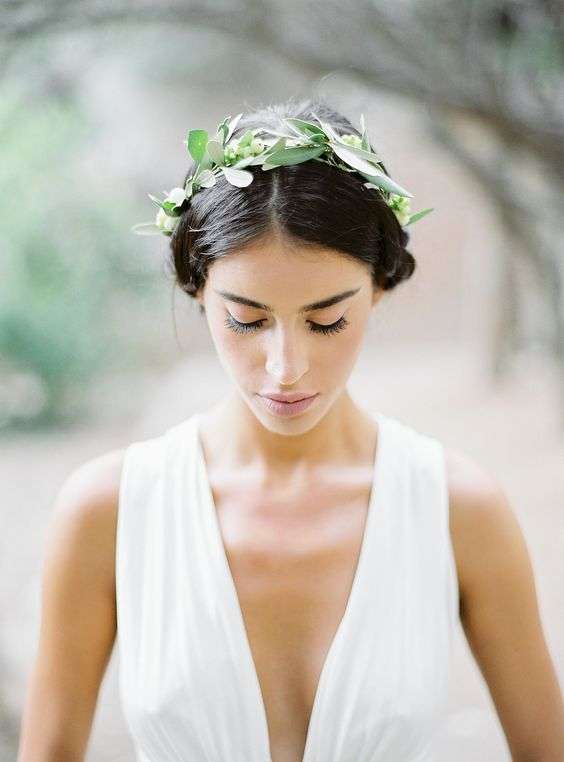 Greece is one of the most popular honeymoon destinations and wedding destinations worldwide; couples from around the world travel to Greece's beautiful islands to either get married or enjoy their honeymoon.
Why is Greece so popular? Greece is considered to be one of the most romantic destinations in the world, with its beautiful islands, breathtaking scenery, great cuisine, enchanting music, and great weather.
Choose one of Greece's magnificent islands such as Santorini, or Mykonos for your wedding, which are both known for their crystal blue waters, stunning beaches, and white-washed buildings. Of course, there are many other beautiful islands that are perfect for a romantic destination wedding in Greece. 
A wedding in Greece means a Greek-themed wedding, and even if you are not getting married in Greece, but still want a Greek vibe, this is also a good idea. There are so many amazing Greek wedding ideas that will help you include many details for Greek wedding decor All you need is to get inspired by the fabulous centuries-old Greek culture. Click here to see other beautiful destination wedding themes!
Check out these stunning Greek wedding ideas filled with ideas of Greek wedding decor for the perfect Greek wedding theme:
Olive Leaves
As olive leaves are very popular in Greek culture, some brides wear crowns of olive leaves and branches during the wedding ceremony which make them look like those pure Greek goddesses. 
If you are going for the olive motif, then you need to apply it throughout your different wedding elements and decorations, from the stationery to the wedding cake and centerpieces.
Click here to see more ideas on how to include olive leaves and branches at your wedding.
Greek Sculptures and Stone Columns
For the ultimate Greek wedding theme, you need to include some beautiful sculptures and stone pillars resembling the ruins of the Acropolis of Athens.
You can find fake statues and pillars that are cheaper and easier to use which will give you the same effect you want for your Greek themed wedding. 
Golden Leaves
From ancient Greek-inspired gold leaf crowns to beautiful golden leaves decorating your wedding, golden leaves will add a luxurious and glamorous touch to your Greek-inspired wedding.
White and Blue Colors
Greece is known for its beautiful white and blue architecture; the white houses with blue domes have become symbols for Greek islands and the first thing one thinks of when you think of the colors of Greece.
So why not include these two beautiful simple and classic colors in your wedding, the combination is fresh and pretty and you will find many decorative pieces, tableware and table accessories to use for your wedding. 
Greek Food
Greek cuisine has infiltrated many kitchens and restaurants around the world. Make sure to include some delicious Greek dishes in your wedding menu or buffet. Fom Greek salads to Taramasalata, Moussaka, Dolmades and grilled meat to fresh fish you will find a huge variety of dishes that exceed your guests' expectations.  
Greek Dance
To make your Greek wedding complete make sure you add some Greek music to the mix!
The bride's dance is known as the Kalamatiano, Sirtaki (known as Zorba The Greek) is another dance where all the wedding guests can join in. There are many different dances for you to choose from for the perfect Greek wedding theme! 
Beautiful Scenery as Backdrop to Your Wedding
Greece is known for its breathtaking scenery, so make sure you take advantage of it and create a natural backdrop for your wedding pictures,
Greece is renowned for its breathtaking landscapes, ancient history, and warm hospitality, making it an idyllic setting for a romantic celebration. From the azure waters of the Aegean Sea to the white-washed buildings dotting the cliffs of Santorini, the chosen destination promised to create an ambiance of pure enchantment.
Images: A Magical Fusion: An Enchanting Destination Wedding in Greece