Popular Palaces in Riyadh for Weddings
Getting married soon?
Looking for a Wedding Venue?
Let's help you find the right one.
Get Offers Today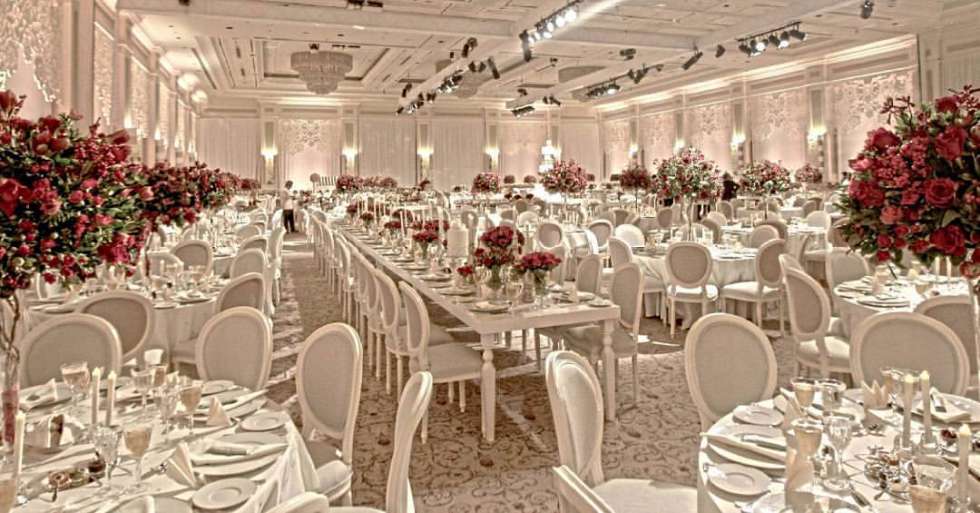 Weddings in Saudi Arabia are known to be luxurious, sophisticated, and elegant, so it is very natural for brides to find wedding venues that are suitable for the wedding they have in mind.
The capital Riyadh is home to beautiful wedding palaces that meet the tastes of different brides.
We have previously shared many Riyadh wedding venue options, for you to take a look at before making the final decision about where you will celebrate your wedding.
Once you take an idea of the different wedding venue options in Riyadh, you can choose the perfect wedding venue for you.
Take a look at these beautiful palaces that offer different wedding venues in Riyadh.
Since its establishment in July 1990, Nayyara Banqueting and Conferences Centre is a leading events company that has attracted notable customers in the Kingdom of Saudi Arabia and the Gulf due to its unique vision of classical tradition and elegance combined with modernity and diversity.
From small business meetings to extravagant wedding receptions, Nayyara offers a range of suitable lounges and halls that are adaptable to your needs and equipped with state-of-the-art audio and light systems.
Not only does Nayyara offer exceptional services and facilities ranging from its spacious halls and sophisticated technology to quality catering and event planning, but it also provides first-class staff whose commitment to excellence will definitely make your experience an unforgettable one.
In addition to the opulent halls, mighty pillars, tasteful floral arrangements, and delectable cuisine that Nayyara offers, it is the people who will truly make your experience an exceptional one. The inherent Arabic culture personified in each employee is manifested in our relentless commitment to excellence and to customer service.
Al Khozama Hall, Riyadh's leading events address. The hall can accommodate up to 2500 people and is characterized by an excellent location on the King Khalid road, just 5 minutes from the diplomatic quarter and 20 minutes from the city center, to be a strategic and convenient venue for all kinds of events and parties.
One of the most luxurious palaces that have been established recently, the venue has a beautiful glass aisle with water and fish under it for a luxurious touch.
Al Zekariat Palace is one of the largest halls the wedding hall can accommodate a large number of guests, each hall can host between 300-500 people.
Al Qalaa is located on Al Sayeda Aisha street, Al Sweidi area, Al Qalaa offers beautiful wedding halls and the best wedding services.
Al Sewan is one of the most beautiful wedding venues, it has elegant decor, they offer beautiful kosha and wedding decor. The wedding hall can accommodate up to 400 wedding guests.
Saraj Venue
One of the most luxurious royal halls in the heart of the Kingdom of Saudi Arabia, at Saraj Quizina, the team cares about all elements of decor that go beyond borders in terms of sophistication and luxury, from curtains to furnishings and accessories.
Saraj has a special department for hospitality. They care about the smallest details to provide you with the finest and most luxurious food on all your occasions. 
Fill your events with prestige, sophistication and luxury with Saraj Quizina, and give your guests an experience beyond imagination from the moment they arrive.
Thoq Al Fursan is located in the Al Qortuba area, they offer many unique services such as an elegant bridal suite for bridal photoshoots. The venue can accommodate up to 400 guests.
Riyadh Palace for Celebrations
Riyadh Palace for celebrations is located in the Sulaymaniyah area. It offers many luxurious halls and provides services for weddings and other events.