The Top Hair Salons in Riyadh
Getting married soon?
Looking for a Beauty Center or a Makeup Artist?
Let's help you find them.
Get Offers Today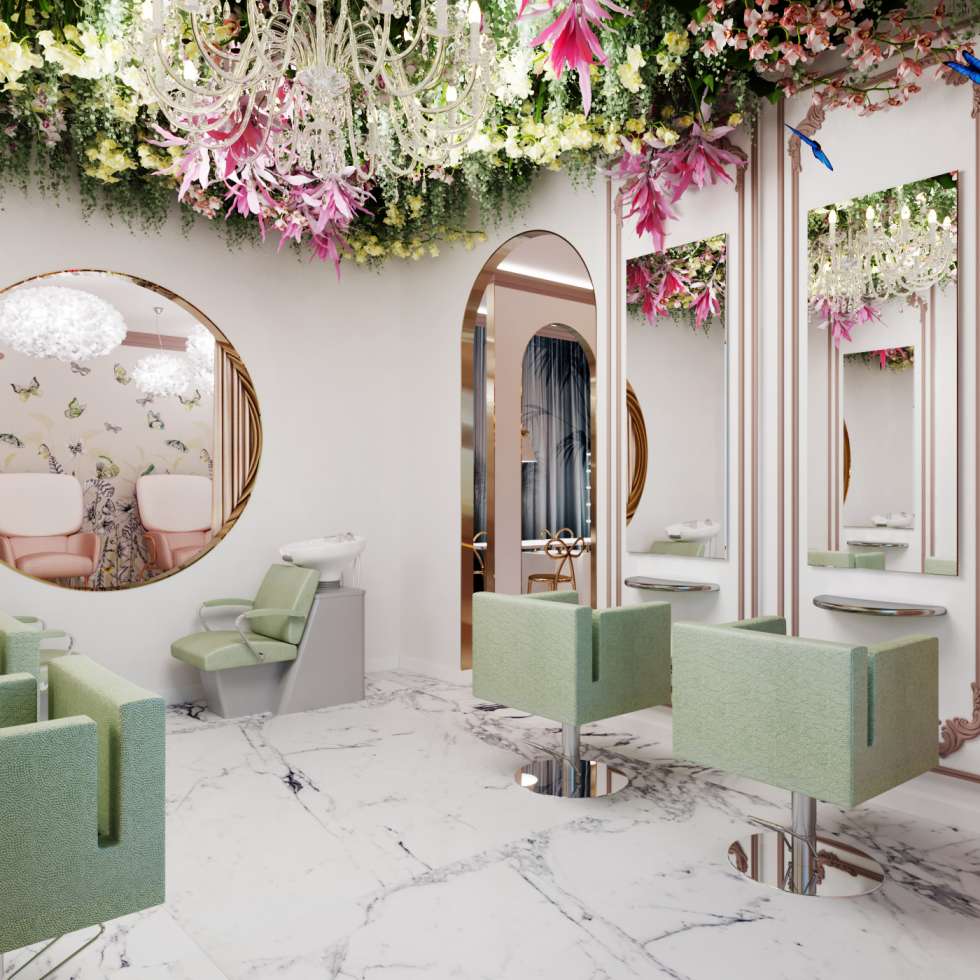 A bridal's hairstyle is very important to complete her bridal look and look fabulous on her wedding day, every bride dreams of her beautiful hairstyle that will make her look and feel beautiful.
To start off, a bride needs to look after her hair, before the big day, so you should visit your hair salon and ask them for the best hair care treatments.
Check out:
Choosing the perfect bridal hairstyle depends on different details such as the style of the wedding dress, your face shape, your bridal jewelry, as well as choosing a trusting and professional hair salon that will create the hairstyle you want.
For brides who are getting married in Riyadh, there are plenty of amazing hair salons that have professional teams who create amazing bridal hairstyles. Beauty Salons in Riyadh are always making sure that you look your best no matter what. Check out "Best  Beauty Centers in Riyadh".
Here are some of the best hair salons in Riyadh for you to choose from.
Maison de Joelle tops the list of hair salons in Riyadh. It is the leading beauty salon in the Middle East launched by Beauty Entrepreneur, Joelle Mardinian in 2008. The salon is a true reflection of her personal style and provides luxurious, celebrity treatment to all the visitors – high-end beauty experience with a very comfortable approach.
Giving their customers an all-encompassing beauty experience in Dubai, Abu Dhabi, Al Ain, Riyadh, Jeddah, Doha, Tunisia, and Kurdistan, Maison de Joelle is the first salon in the Middle East offering magical transformations to its' clients. Incorporating all the services offered that include hairstyling, haircuts, manicure and nails, pedicure, facials, cleansing, and more, the salon is led by respected beauty-world experts.
Located in Riyadh on the 13 exits on Imam Shafei road, the salon has a team of professional hairstylists and beauty experts.
At Je Sais, they believe in beauty. They are dedicated to providing outstanding service and honor to be responsible for your looks. They have created a center that offers the highest quality services for their clients that are designed and built to be elegant and homey. They carry high-quality professional products that have been carefully chosen to ensure that their guests look their best, both in the salon and at home. They are committed to providing a welcoming environment every time you visit.
]The team at Eugenie Salon offers the best hair and beauty services, they also offer the best hair products that will help your hair look healthy.
Violla Salon is located in Al Hamra area, the salon has a full spa and offers all the beauty services you need from skin and hair care, manicure and pedicure, makeup, massages, facials, and many other services.
Lavender beauty center and spa offer amazing services as well as home service, where you can order a professional team to come to your home and look after your beauty needs.
Villa Blanca is located in the Embassies Area and offers amazing beauty services from hair, manicures, lashes, and makeup.