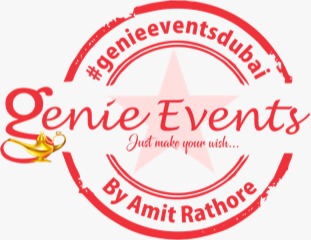 ---
About
We are a complete event solution factory that specializes in Wedding Services, Corporate Events,  Social Events ,Entertainment ,Exhibitions and personal Events. We cater to all sorts of events as their  Décor  Partner . During the course of events we will cater to all destinations wedding requirements while promoting Dubai as a unique and attractive wedding destination. We believe in providing exceptional customer service with providing unique designs and themes for our  wedding clientele.
Our Services Include: 
Arabic Wedding Decoration
Indian/Pakistani Wedding Decoration
Theme and Concept creation
Stage design and Production
Themed Parties
Religious Ceremonies
Ramadan Decoration
Birthday Party Decoration
Corporate Events & Exhibition
Lights & Sound
Venue Booking
Photography & Videography
Entertainment
Our Offices: 
Office Address 1: Le Meridian Dubai Hotel & Conference Centre, Airport Road, P.O. Box No. 91353, Dubai, U.A.E.
Office Address 2: M9, Al Mamzar Centre, Near Al Qiyadah Metro Station, Dubai, U.A.E.
---
You will be interested in reading this: