The Best Weddings in Lebanon: August 2019
Getting married soon?
Looking for a Wedding Planner?
Let's help you find the right one for you.
Get Offers Today
This summer has seen many fabulous Lebanese weddings. Lebanese wedding planners have outdone themselves, yet again! They have created some of the most amazing weddings you have ever seen. They are always striving to present some of the most unique and exquisite ideas out there, and they did exactly that in their August 2019 weddings. 
From modern fairytale weddings to elegant nature-inspired weddings, romantic setups, extravagant floral displays, dreamlike floral woodlands, to metallics and illusions, Lebanese creativity and finesse were well reflected in these mid-summer weddings and grand celebrations. 
As you just can't keep track of the many wonderful Lebanese weddings that were held in August around the country, we are sharing here some of our most favorite weddings, take a look!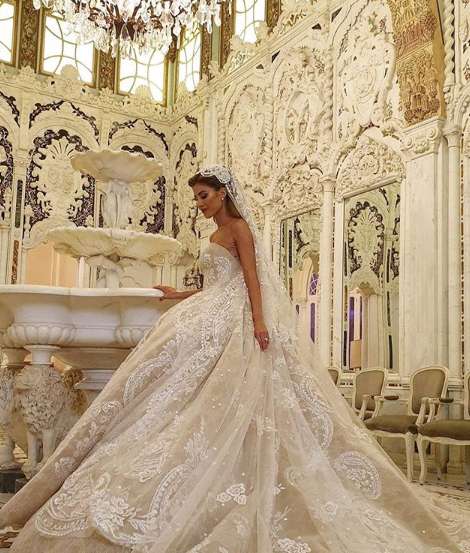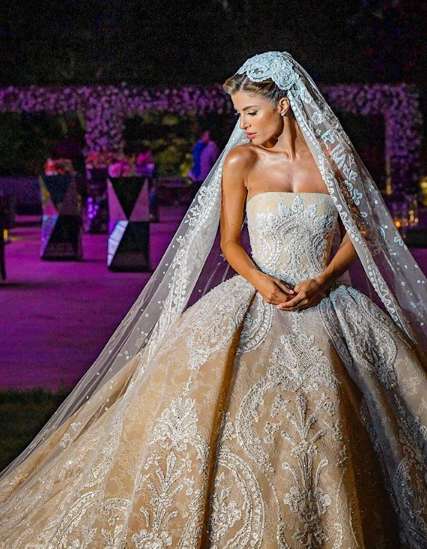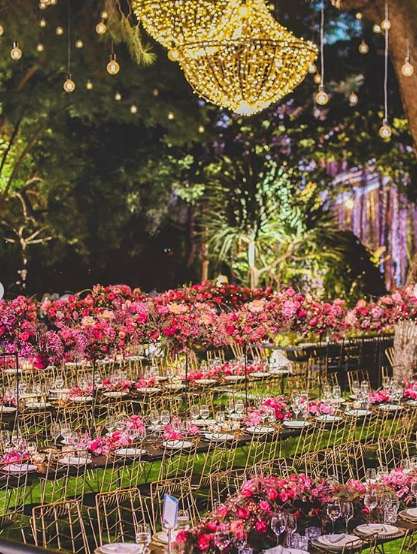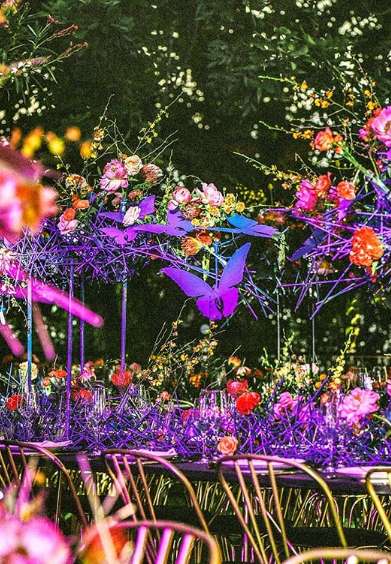 This wedding is all about romantic summer nights, Weddings R Us by Ghada Blanco created the most romantic and dreamy setup. The wedding venue was magical and unique; the couple chose Saray Nassib Basha, a lavish Ottoman Saray in Sidon (Saida) south of Lebanon to hold their wedding at. 
Wedding Planner: Ghada Blanco
Wedding Venue: Saray Nassib Basha
Photographer: Parazar Productions
Wedding Dress: Elie Saab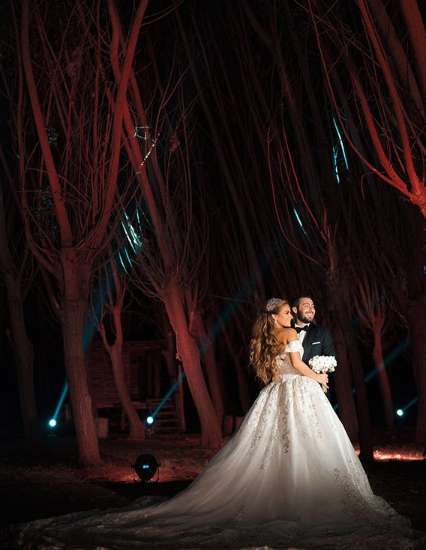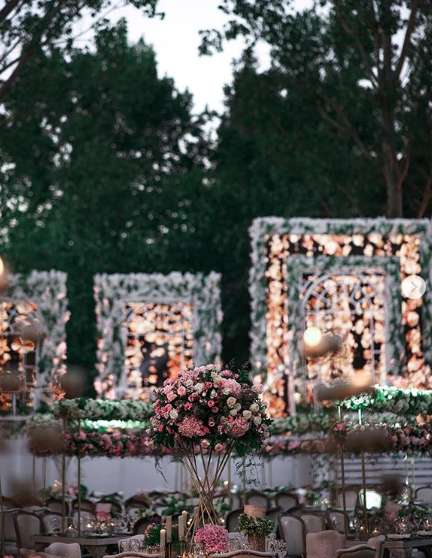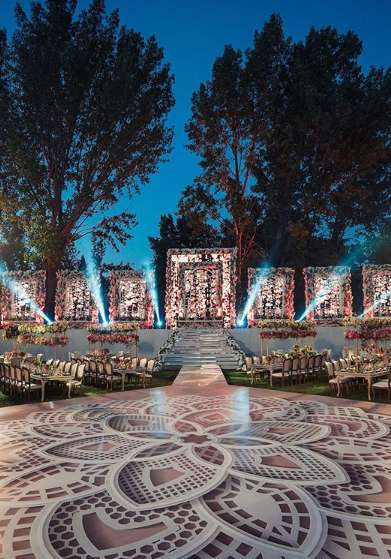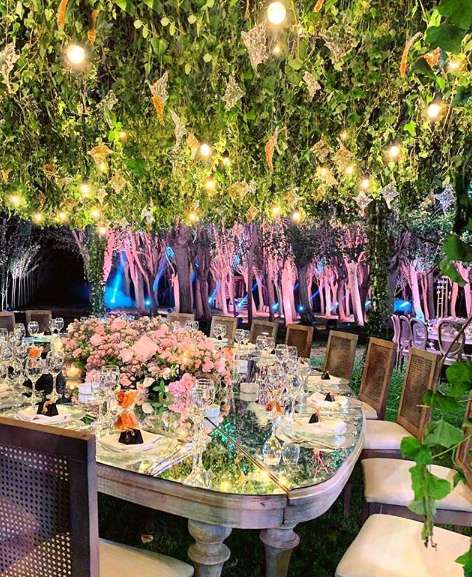 Fadi Fattouh created this dreamlike floral woodland for a lovely couple, at the unique Karm El Joz venue, at Taanayel at the entrance of the Bekaa valley. Karm El Joz is considered to be one of the largest walnut orchards in Lebanon. 
Wedding Planner: Fadi Fattouh
Wedding Venue: Karm El Joz
Wedding Photographer: Candid Image
Wedding Flowers: Ikebana
Sound & Light: Bacchus Production
Chandeliers: Rajab Attal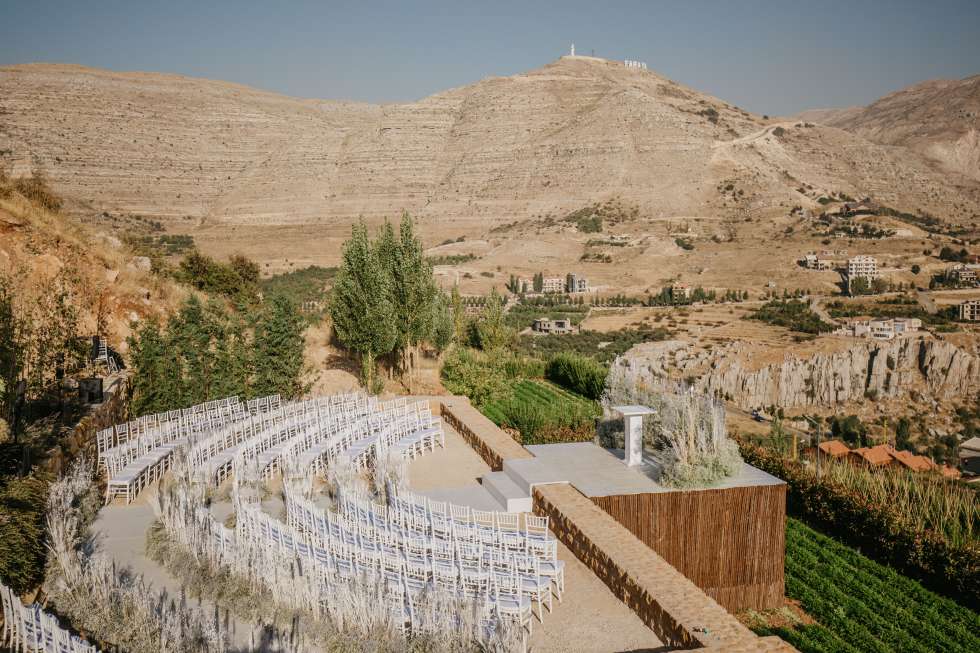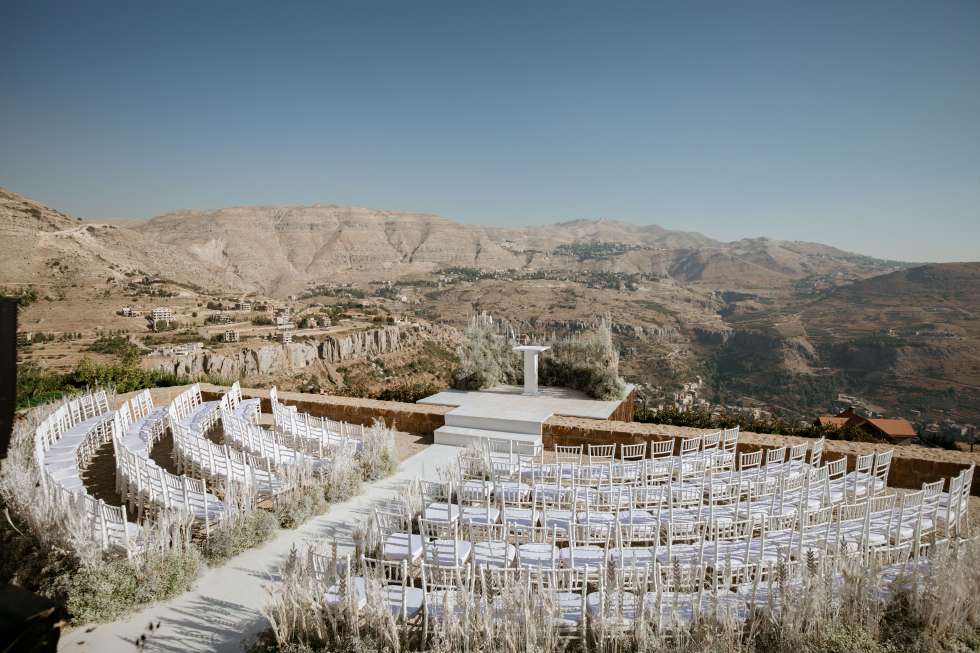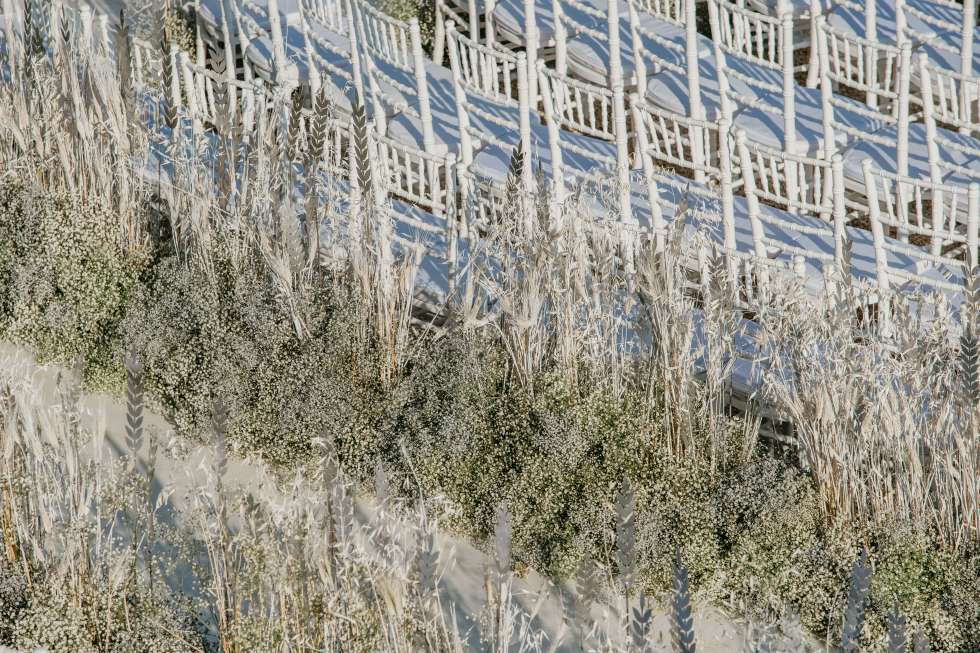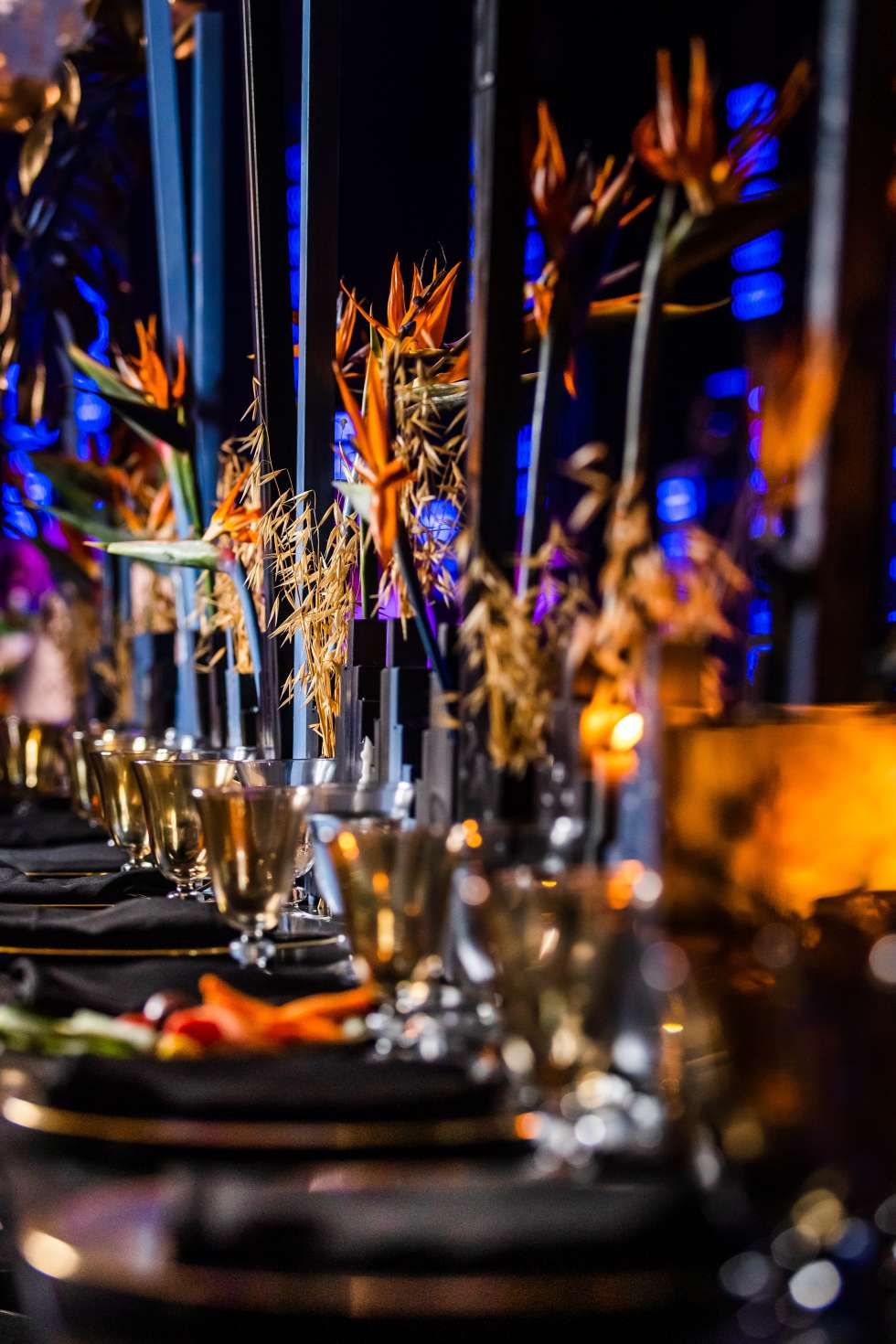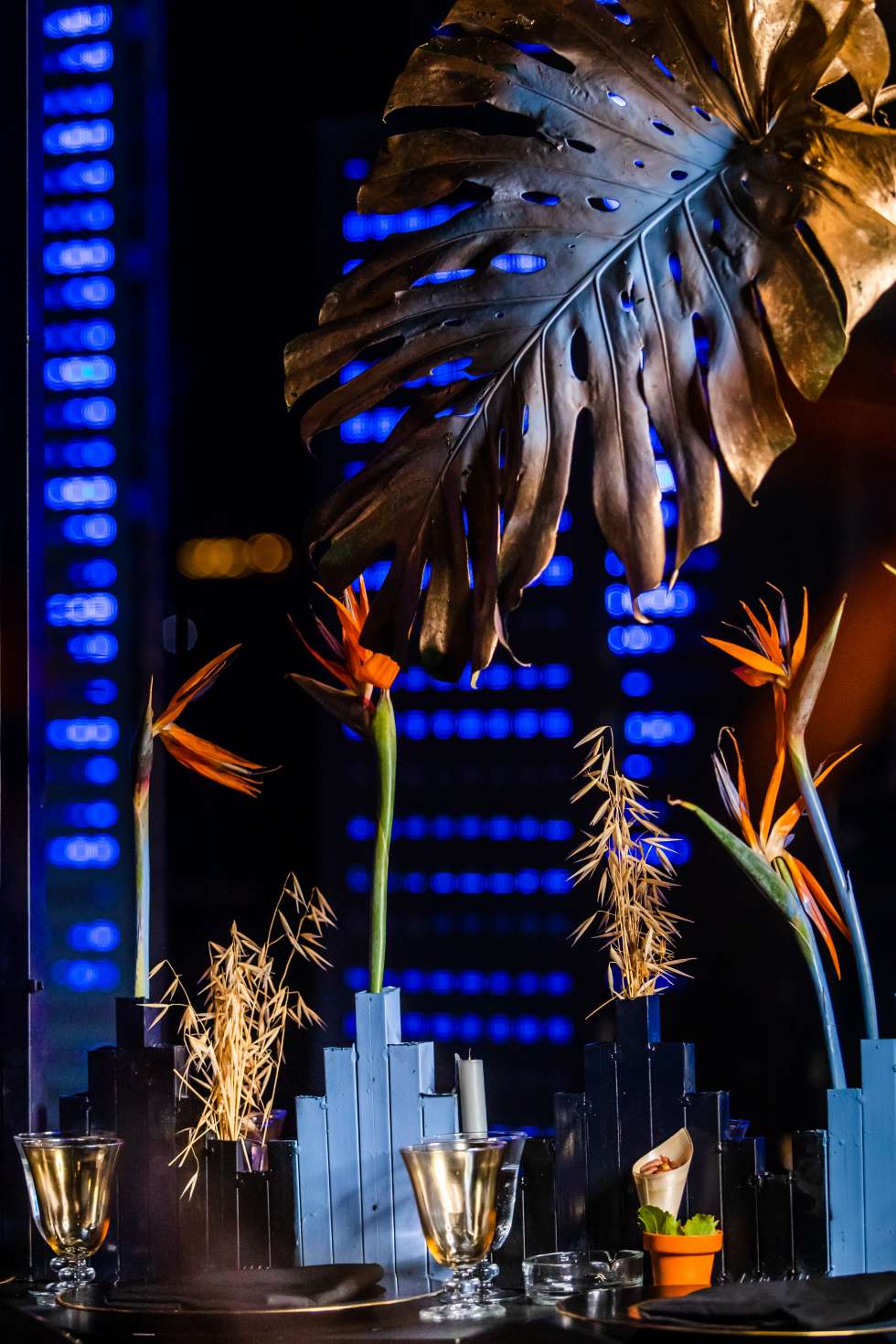 Sound Waves Wedding by Strawberries and Champagne
A dreamy and romantic ceremony was set on top of the hill overlooking the beautiful mountains of Chabrouh. The team of Strawberries and Champagne created a pathway and field of painted white wheat mixed with metallics and customized white and silver baby breath. 
As the couple loves music, the team came up with the theme of sound waves and music equalizer. The vases and centerpieces were customized to look like sound waves, enhanced by the use of mirror tabletop to create magical reflections.
Wedding Planner: Strawberries and Champagne
Wedding Venue: Afeer
Wedding Photography: Pulse Productions
Wedding Flowers: Ikebana
Wedding Setup and Furniture: PBS Events
Sound: Chady Akiki
Catering: Cat and Mouth
Bar: The Tipplers
Wedding Dress: Celia Kritharioti
Bridal Bouquet: The Flowerist
Sound Waves and Lighting Effects: Bacchus Production and Styro 3D