Red Carpet Beauty Tips for the Mother of the Bride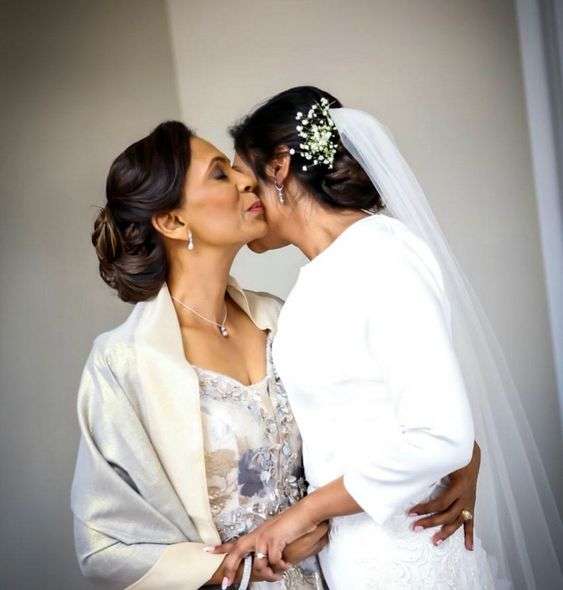 All eyes will be on the bride on the day of the wedding, but this doesn't mean that the mother of the bride shouldn't look and feel great.
It is only normal that your mother or even your mother-in-law gets VIP treatment and looks Red Carpet Ready at your wedding.
Share these tips with her or even better, treat her to some of these treatments:
Hair Care
Hair Removal: Remove any extra facial hair, from the upper lip to the chin, and groom those eyebrows! No celebrity will walk the Red Carpet without having this checked off her list.
Hair Treatment: The key to healthy hair is miniaturization and hydration.  Check for oil-infused hair products at a drugstore near you.
Hair Color: Dying your hair can be tricky when you're older, especially if you have a few grey hairs. So here are a few pieces of advice to consider:
If you have dark hair or a dark base, then stay brunette. Take a look at J.Lo. One of the best-looking celebrities over 40!
If you have freckles and colored eyes, think of having your hair dyed in a reddish shade. Think Julianne Moore!
If you have blonde hair and light-colored skin, keep your hair light-colored but soft, not bright yellow or too light!
Glowing Skin
Healthy Glow: One word: Bronzer! But make sure the bronzer used doesn't turn orange. Get a good quality product. Remember we don't want you to get a tan, just a healthy glow.
Sunscreen: It is very important to apply sunscreen on your face and neck!  Protect your face from sun damage. Fight wrinkles and dark spots.
"9 Amazing DIY Face Masks for Healthy and Glowing Skin"
Face Primer: Even stars and celebrities don't have perfect skin. But what they do use to fix it is face primer products to help smooth and tone their pores.
Perfect Lips and Teeth
Plump Lips: Lip plumping products will make the lips look the same only a couple of years younger!
Teeth Whitening: The key to a perfect smile is white teeth! You can find good teeth whitening products at drugstores near you.
Pretty Nails
Mani & Pedi: You never see a celebrity walking down the red carpet with a bad manicure! Get these nails done.