Top Luxury Wedding Planners in Qatar
Getting married soon?
Looking for a Wedding Planner?
Let's help you find the right one for you.
Get Offers Today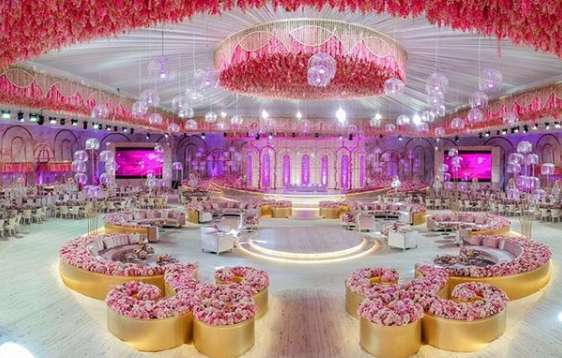 Wedding planners are not only professionals with a team who can plan your wedding, but they are also artists and have the most creative minds. A good wedding planner should not only bring your dream wedding into reality, but he or she should exceed your expectations and bring you creative and innovative ideas with seamless implementation.
If you are having a wedding in Qatar, and dreaming of a luxury wedding that you and your wedding guests will never forget, then you should consider working with one of the most talented and professional luxury wedding planners in Doha.
To help you out, here is a list of the top luxury wedding planners in Qatar sorted alphabetically: 
Dalia Taha, founder of Qatar-based wedding planning company By Dalia Taha, has become one of the top wedding planners in Qatar and GCC. She is known for her luxurious and elegant taste and has become a popular choice among the brides of Qatar.
Adam Afara, celebrity event designer and the founder of the Events By Adam Afara set up a company in Qatar a couple of years ago. Adam started his wedding planning career in Beverly Hills, California, and has successfully expanded globally. Adam Afara is a driven, passionate, creative, innovative, and successful designer, these are a few qualities that describe him best.
Adam Afara worked with countless by countless high-profile clients and artists, such as singer-songwriter Lady Gaga, designing the flower set for her music video "G.U.Y.". Skillfully & masterfully, he also created the music video set design for Beyoncé with Chris Martin-Coldplay- "Hymn For The Weekend".
Events By Adam Afara offers signature floral designs, creates magnificent stages & produces luxurious & artistic décor concepts in Qatar making your events unique, memorable and extraordinary.
Elegant Events by Dareen will create a timeless and elegant wedding that everyone will take about for years to come.
So if you are dreaming of that elegant and chic wedding you will not be disappointed when it comes to the team of Elegant Events.
Fantasy Events is also a popular wedding planning company in Qatar, with over 48K followers on their Instagram account, Ali Abdullah and his team create unique and luxurious weddings and events that suit every style.
Goldline Events is one of the top wedding planning companies in Qatar. They create luxurious and fabulous weddings, and have executed many opulent weddings and celebrations in Doha.
Take a look at these fabulous weddings designed and planned by Goldline Events:
Another popular choice among brides in Qatar is Glamour Events. The team at Glamour Events will do their best to bring your dream wedding into reality. They have designed and planned many beautiful events in Doha and are ready to take to your next event!
Le Mariage is a leading architectural wedding designer in Doha that is an expert in large-scale transformational weddings. Their internal diverse team of architects has fueled off innovation with an uncompromising mission to unify art, architecture, and design in ways that have not been seen before.
They are dedicated to providing unique and special designs that use every inch of space to suit your vision while checking all the boxes to functionality.
Take a look at these beautiful weddings by Le Mariage:
If you are looking for a wedding planning company that creates unique and timeless events in Qatar, Lumière Events is exactly what you are looking for. Whether it is a simple and minimal theme, or grand and over-the-top celebration, the team of Lumière Events will make it happen.
From designing every detail to suit your personality and style, to planning the entire wedding from A to Z, Occasions Events will create the most luxurious wedding for you.
Check out these amazing weddings designed and planned by Occasions Events: