How to Maintain a Healthy Skin in Ramadan
Getting married soon?
Looking for a Beauty Center or a Makeup Artist?
Let's help you find them.
Get Offers Today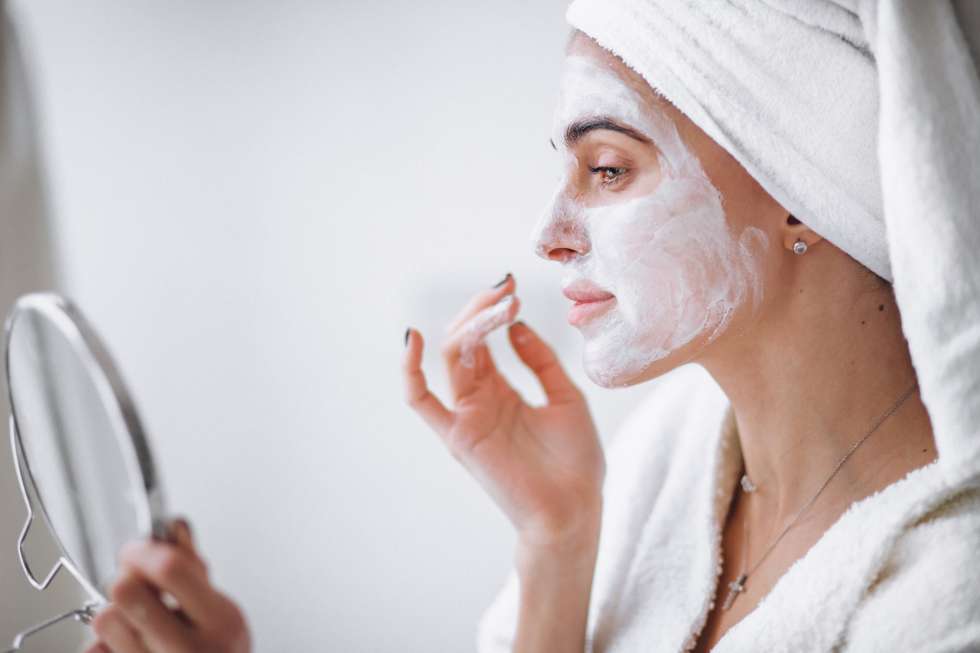 During the holy month of Radaman, our routine, diet, and food consumption change. But what you need to know is that this sudden change in your dietary habits, combined with a long period of daily fasting, can have a bad effect on your skin.
If you are getting married after Ramadan then it is a good time to start taking care of your skin and overall health during this month.
For perfect and healthy skin you should consider using all-natural beauty products even better, DIY beauty products if you use the right products and follow a healthy diet your skin will thank you.
A proper skincare regime is essential to avoid breakouts, dry patches, dull-looking skin, and all symptoms of the dehydration associated with fasting.
Your Nutrition
Fasting dehydrates the skin so it's very important to make sure that you rehydrate after iftar.
We recommend that between iftar and suhoor you drink at least eight glasses of water in addition to any other fluids. The human body only absorbs 50% to 60% of fruit juice, and just 20% to 30% of sodas.
Eat healthily! There are many foods that can repair dehydrated skin, such as cashews or almonds which are packed with healthy fibers, fatty acids, and proteins that will maintain your skin's glow.
Fruits such as strawberries and blueberries are high in antioxidants, which are known for their positive effect on healthy skin. Dates are also a great source of antioxidants, vitamin A, iron, potassium, calcium, and magnesium that all promote optimum skin health. Apricots (the main ingredient of Qamar El Din) aid in the digestion process.
Try to eat more nuts or almonds during Ramadan, as they are rich in fibers and fatty acids which help take good care of your skin.
Make the best out of your fasting by including healthy nutrients in your iftar and suhoor.
Whether it's soda, coffee, or tea, try to limit your caffeine intake as it absorbs minerals and liquids from your body.
Drinking green tea for your Suhoor helps hydrate your skin and gives you a fresh breath the next day. Check out: Homemade Green Tea and Grapefruit Tightening Toner
Have a cup of yogurt daily: Yogurt will help you feel full longer and hydrates your skin.
Treating Your Skin
Clean, tone, exfoliate, and moisturize your skin! The idea is to remove dead skin caused by the lack of water intake, restore the skin's natural mineral levels, and balance the skin's oil production.
During Ramadan, we tend to stay up late, which may cause dark circles to appear beneath the eyes. Try keeping your under-eye area moisturized and treat it with a mask or tea bags twice a week at least.
Shower with warm water, don't shower in hot water because it dries your skin faster, instead of the shower in warm water.
It is recommended to drink at least 8 glasses of water and other fluids between Iftar and Suhoor. Fact: The body absorbs from 50 to 60% of fruit juice and 20 to 30% of soft drinks. Read: 5 Juices For Radiant Skin During Ramadan
Eat healthy food. There are many foods that moisturize dry skin, such as cashews and almonds that are full of healthy fiber, fatty acids, and proteins that keep your skin glowing. Fruits like strawberries and berries are full of antioxidants. Known to positively affect the health of the skin.
Dates are also a great source of antioxidants, vitamin A, iron, potassium, calcium, and magnesium that promote healthy skin. Apricots also aid in the digestive process.
Take advantage of your fasting by eating nutritious foods at the time of suhoor and Iftar.
Use potatoes for dark circles, we usually stay up late during Ramadan, so it is only natural for dark circles to start showing under our eyes. So apply round slices of potatoes under your eyes for 10-15 minutes daily. Also check: The Best Ways to Hide Dark Circles